Poll: 46% of ruling party undecided on 2020 candidate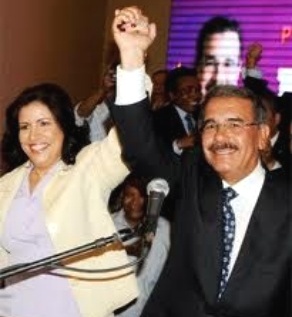 M. Cedeño, D. Medina
Santo Domingo.-  With 26 months before the 2020 general elections, 46% of the voters still don't know who should be Dominican Republic's ruling party's (PLD) presidential candidate, according to the Gallup-Hoy poll.
However, 19.7% of the voters said president Danilo Medina should be the candidate, despite a Constitution ban of a third consecutive bid; while 18.7% favor former president Leonel Fernández.
Vice president Margarita Cedeño would get 4 % of the vote, followed by Francisco Domínguez (1.3%), Francisco Javier García (0.8%), Abel Martínez (0.7%), Reinaldo Pared (0.7%), José Laluz (0.3%) and Gonzalo Castillo ( 0.3%).