Customs nabs cigarettes worth US$2.7M at Haina Port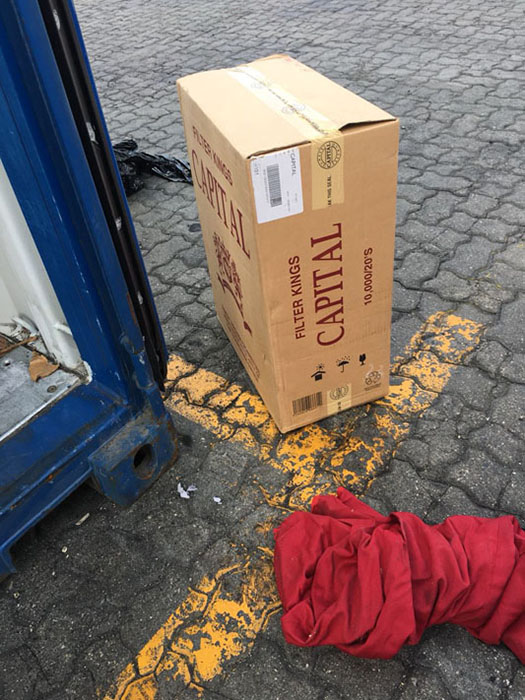 One of the boxes of the contraband cigarettes
Santo Domingo.- The Customs agency on Monday said over the weekend it seized a shipment of more than 9.0 million cigarettes at East Haina Port, worth RD$135.7 million (US$2.7 million).
"The cargo transported in container MRKU4851722 had been manifested as wall fans and floor fans, in 1,124 packages, consigned to the company Escalanzza Import SRL," Customs said.
It said information shared between Dominican and Panama customs sparked an alert that resulted in the bust, as part of the cargo's traceability efforts.
"The shipment of the cigarettes was distributed in 900 boxes of 10,000 units each, for a total of 9 million units of the Gold City and Capital brands, which were intended to be sold in the domestic market without paying the taxes corresponding to the treasury, thus affecting to Dominican and foreign cigarette companies," Customs said in a press release.