Puerto Plata's festering landfill will be fixed, Mayor says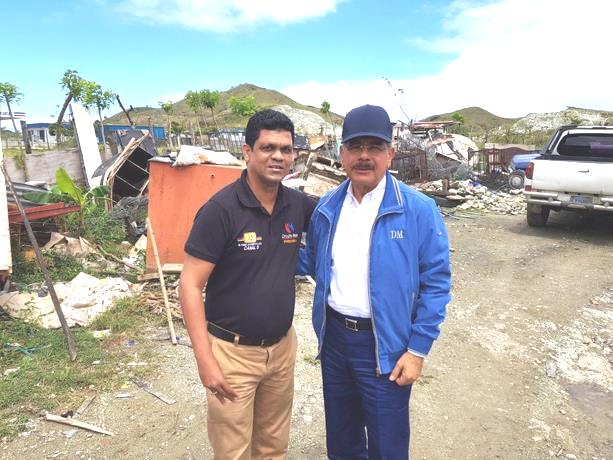 Journalist Hugo Lopez with Medina, Photo periodicoelfaro.com.do
Puerto Plata.- Puerto Plata mayor Walter Musa on Sun. said president Danilo Medina asked him to submit a project to solve the problem of the current landfill, the target of complaint for years.
"Take everything about the landfill to find a way out," Musa said the President told him.
And while the landowners of the proposed land want 20 dollars per meter, the Tourism Ministry has offered 14 dollars, as private appraisal place the value from 18 to 20 dollars.
Musa and Tourism minister, Francisco Javier García will visit Medina in National Palace Wed. or Thurs., to find a way to solve the problem that affects tourism in the area.
Medina spent around 15 minutes talking to people at the landfill and toured part of the Atlantic Coast by helicopter before heading back to the capital at 1:30pm.
'Shame'
"Medina again visited the 'shame' of Puerto Plata, waiting during 16 years to be eliminated," periodicoelfaro.com.do reports