Taxman reveals anti-evasion arsenal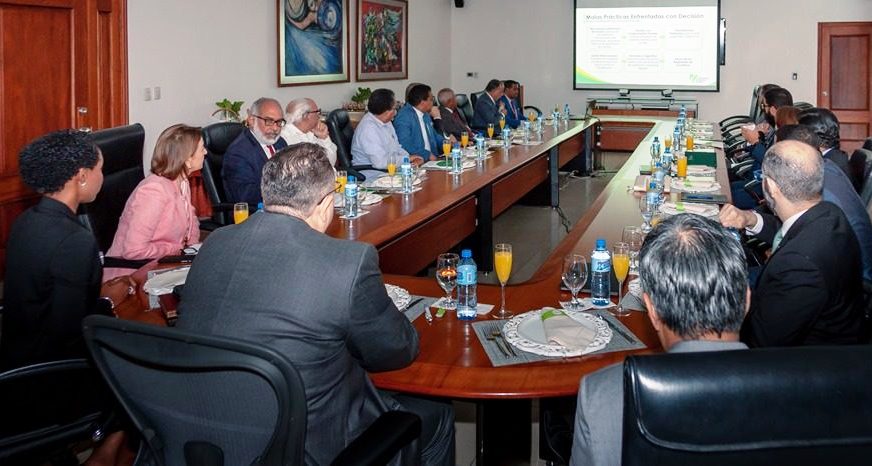 The DGII presentation. Photo elnuevodiario.com.do.
Santo Domingo.-  Internal Taxes (DGII) has uncovered and confronted a series of sophisticated tax evasion schemes, through transfer pricing, accounting manipulation, the evasion of capital gains, among others, agency director, Magín Díaz, told reporters at DGII headquarters Wednesday.
The official said they've had to face fraud with tax receipts, through shell companies created to evade paying the fiscal obligation.
He said "phantom" exports have also been offset to evade paying the Industrialized Goods Transfer Tax (ITBIS) and selective taxes.
Díaz said the fuels sector taxes were paid by companies with little or no control. "We've had to deal with phantom exports of alcohol and cigarettes, where operations licenses were forged, and illegal companies were operating."
Measures
Díaz said that the perception of risk has been recovered, achieving improvements in levels of control and oversight.
In that regard, fines have been established and businesses shuttered for breaching tax regulations. "As a favorable aspect, judicial decisions have been handed down in time in cases of evasions and frauds, whose sentences were appealed by the accused."
Collection growth
Díaz revealed that DGII revenue jumped 17% in the first quarter this year, compared to 2017.
The official added that the growth was RD$884.0 million over the amount budgeted for 2018.