Mounting investments signal need for Beijing-Santo Domingo ties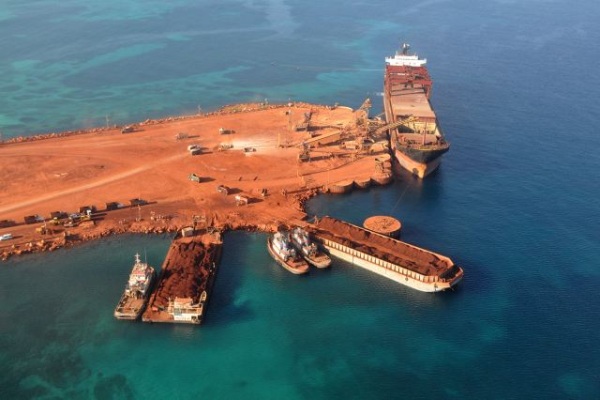 Cabo Rojo bauxite exports
Santo Domingo.- Commercial relations between China and Dominican Republic have increasingly strengthened in the last five years and growth is expected in the long term, from the interest shown by investors from the Asian giant who've set their sights on expanding trade with the country and the Caribbean region.
The new Chinese investments also cover​​ manufacturing, including the free zone, diversifying its commercial operations in the country, including mining, telecoms, restaurants and service stores.
Some people see the increased trade between both countries as a signal for the Dominican Republic to formalize diplomatic ties with China and break them with Taiwan, after 70 years.
China exports to Dominican Republic were US$739.0 million in 2012, which increased to US$2.3 million in 2016.
The country imported from China products such as cell phones, motorcycles, sports shoes, machines for reception and conversation of voice and data transmission, fans, air conditioners, tires, vehicles spares and plastic articles for manufacturing.
Dwindling exports
Dominican Republic's exports to China -ores, such as copper, ferronickel, zinc, medical instruments and devices, cardboard for recycling and tobacco- dwindled from US$355.6 million in 2012 to US$119 million in 2016, largely due to the decreased shipment of bauxite and scrap metal.