'Work table' to deal with status of Haitians' offspring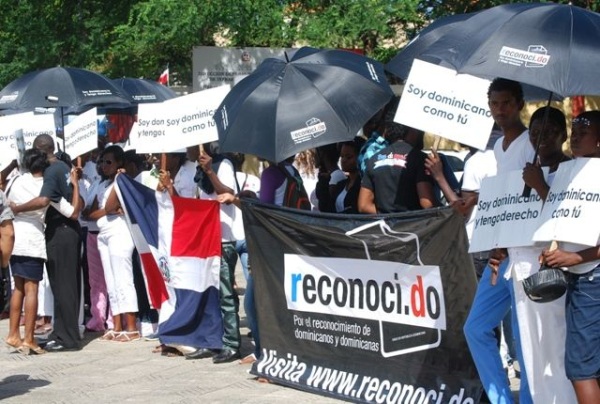 Reconocido Haitian offspring protest at the National Palace
Santo Domingo.- The Working Table to be established in the Dominican Republic by the Inter-American Commission on Human Rights (IACHR) will address 12 issues that have been prioritized on nationality, immigration, discrimination, women's rights and gender equality.
The work is part of the recommendations made by the IACHR following two visits to the country in 2015 and 2017, leading to the process to regularize descendants of the mostly Haitian immigrants.
According to the Organization of American States (OAS) website, the topics to be dealt it include the measures needed to guarantee access to documentation, on equal terms and without discrimination, and increase the ways toward effective access to civil registration, ensure birth registration, including the late registration of births and the integral compliance with Naturalization Law 169-14.
Moreover, it will "seek to create the corresponding mechanisms to investigate and address the potential cases of those people born between 2007 and 2010, who never had a record of their birth and who did not apply to the procedure established by the Law, as well as the children of mixed couples.