Justice Ministry had better file more indictments, Greens warn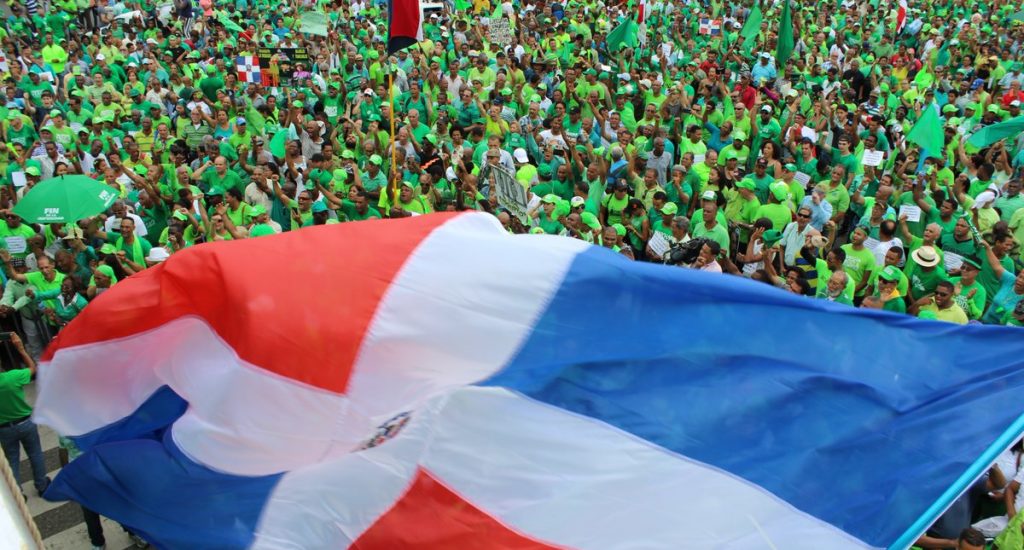 Photo elnuevodiario.com.do
Santo Domingo.- The Green March movement on Tuesday warned the Justice Ministry not to submit the Supreme Court of Justice or Dominican society a definitive case file of the Odebrecht graft scandal without including all those who took the multinational's bribes, ballooned costs and especially its illegal campaign financing.
During the Greens' first activity "countdown" leading to the trial, the group said the Justice Minister still needs a rigorous technical investigation into the alleged ballooned costs in the 22 contracts granted to Odebrecht from 2002 to 2016.
Moreover, into the illegal campaign financing of the ruling party (PLD), as admitted by former Industry and Commerce minister Juan Temístocles Montás, and  of the political leaders, legislators and past legislators who negotiated and promoted the contracts in Congress and other scenarios.
"People are missing in the case, many people. Until now, Attorney General Jean Alain Rodríguez has limited himself to distracting citizens and evading his responsibilities in order to favor the interests of his party and the Government. That's why the citizens who feel for our country, our taxes and the future of our children cannot rest until all those responsible are investigated and brought to justice," the group said in a statement.
They said the Justice Ministry should investigate State Electric Utility (CDEEE) CEO Rubén Jiménez Bichara, for his role in the Punta Catalina power plant contract; and Public Works minister Gonzalo Castillo, into the several multi-million dollar contracts.
Athe Greens also want indictments for former Senate president Cristina Lizardo and current president Reinaldo Pared, for their legislative roles on several contracts; as well as former Chamber of Deputies presidents, Abel Martínez and Lucía Medina, on the approval of the construction projects during their respective tenures.
"Every legislator, official or former public official has the duty to render accounts to society for their failure to manage the common resources of the Dominican people. On this occasion we are talking about multimillion-dollar resources that must be audited in a rigorous manner and without any type of partiality or exclusion."