Avert turmoil like Nicaragua's, Dominican industries warn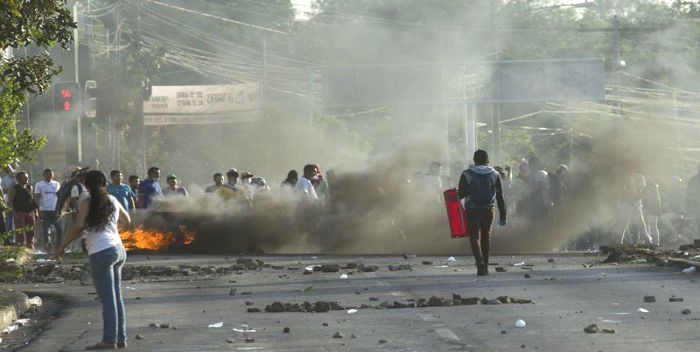 Nicaragua. Photo //elnuevodiario.com.do
Santo Domingo.- Dominican Republic could undergo a situation like in Nicaragua, where an attempt to amend the Social Security Law unleashed a popular uprising with 27 deaths thus far, Dominican Industries Association (AIRD) president Campos de Moya warned Monday.
"Care must be taken not to weaken the authority and the decisions of the National Social Security Council. It's important to strengthen the institutionalism and legitimate authority of the CNSS and thus avert situations such as occurred in Nicaragua," he said.
He said he agrees with the three trade unions which oppose the interest of some Government sectors to dismantle the National Social Security Council. "Based on what the trade union confederations denounce, the AIRD agrees with their proposals."
He stressed that the way in which the Social Security System is organized is the correct way.
As to the initiative's possible impact, De Moya said they'd have to analyze the proposal in detail to set a position. "We would have to see the proposal because we don't know it and we're opting based on complaints of the trade union. We'd have to study it first to state a position."
Unions
The country's major trade unions say there's a plan to strip fundamental functions from the National Social Security Council, which would be exercised by the Health and Occupational Risks Superintendence.