Dominican Republic keeps rank in World Press Freedom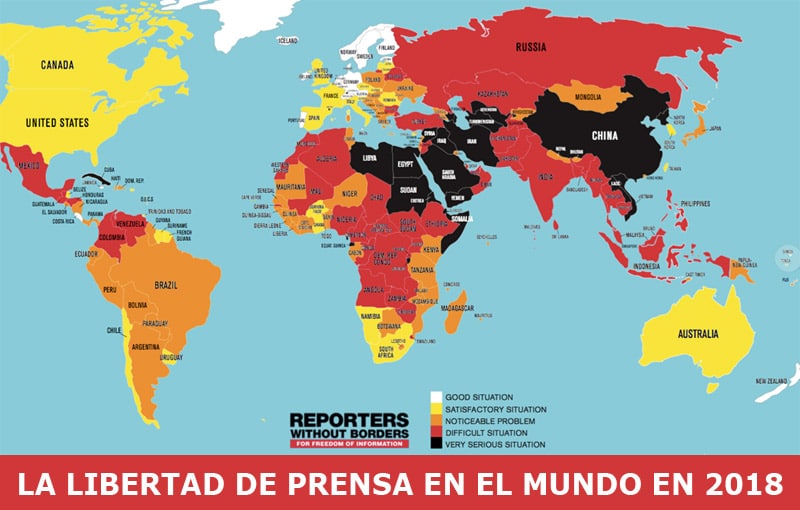 Santo Domingo.- For the second consecutive year, the Dominican Republic is ranked 59th in the 2018 edition of the World Press Freedom Classification, which evaluates the state of journalism in 180 countries each year.
The Classification prepared by Reporters Without Borders (RSF) shows an increase in feelings of anymosity towards journalists.
According to RSF, hostility toward the media, spurred by certain political leaders, and the desire of authoritarian regimes to export their vision of journalism, threaten democracies.
In that regard it noted that there is an increasingly marked climate of hatred towards journalists.
"The hostility of political leaders towards the media is not exclusive to authoritarian countries such as Turkey (157th, -2) or Egypt (161st), which have fallen into" media phobia," to the point of accusing numerous journalists of "terrorism" and arbitrarily imprisoning  those who don't tow the line," the RSF said in a statement posted on its website.
It said that in certain countries, the borderline between verbal and physical violence is increasingly tenuous, adding that in this year's world ranking, Norway was in first place while North Korea was in last place.