Prominent journalists deny link to Odebrecht US$94.0M bribe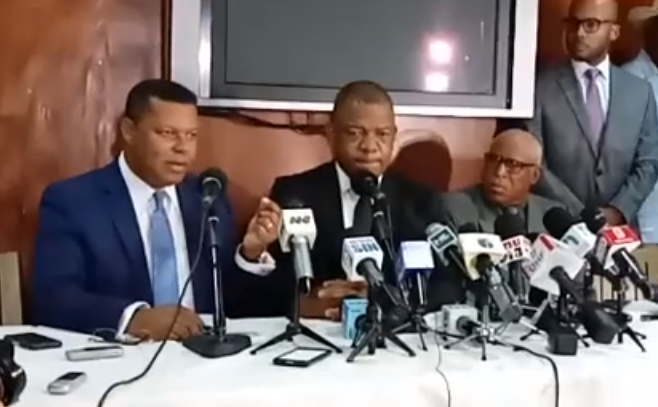 Dany Alcantara, Julio Martinez Pozo.
Santo Domingo.- Prominent journalists Julio Martínez Pozo and Danny Alcántara revealed Mon. that Justice minister Jean  Rodriguez asked judge Francisco Ortega Polanco to investigate their bank accounts, where they allegedly received money from the Brazilian company Odebrecht's admitted US$94.0 million in bribes.
At a press conference in the Dominican Journalists Guild, Alcántara said Sun. night, on Rodríguez's orders, his computer was hacked where he had the complaints they were to reveal to the press today.
He said Rodriguez has no right to use state funds to violate the privacy of his computer, adding that "nothing can surprise us" in the country.
"We've been receiving threats and blackmail for months by a government official, who disagrees with our comments, he warned us that we would know who he was, I never took these warnings seriously," Martinez said.
He saud he never thought "that we would be suffering from a situation like this simply to censor."
It emerged Mon. morning that Martínez and Alcantara had been linked to the Odebrecht case, in which key businessmen and former government officials have already been indicted.
The also journalist, friend, co-worker and colleague of Martinez and Alcantara, Euri Cabral made the revelation of Zol 106.5 FM morning radio program.