Tropical wave over the country causes heavy downpours; alert issued for heavy swells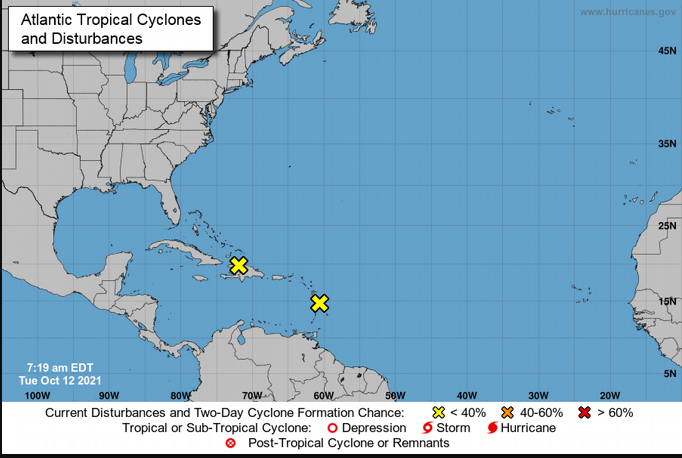 Santo Domingo, DR
The other tropical wave is located over the country, moving westward producing showers and disorganized thundershowers, so the National Meteorological Office (ONAMET) recommends the population follow up through official bulletins.
However, it maintains a low possibility of becoming a tropical cyclone in the next 48 hours.
Tuesday's weather bulletin indicates that due to the incidence of the tropical wave and the low-pressure front at altitude, it is expected that rainfall will increase, being moderate to heavy with thunderstorms and gusts of wind over towns in the northeast, northwest, and the Central Cordillera.
For this reason, an alert will be maintained for La Altagracia, San Pedro de Macoris, La Romana, Monte Plata, El Seibo, Monseñor Nouel, Hato Mayor, San Jose de Ocoa, Greater Santo Domingo, San Cristobal, Sanchez Ramirez and La Vega.
Restrictions on the north coast
Onamet issued an alert against fragile and small vessels sailing from Cape Francés Viejo, María Trinidad Sánchez, to Cape Engaño, La Altagracia in the Atlantic Ocean, which must conduct their operations close to the coast due to wind gusts and abnormally rough waves.