Nearly 40% of deliveries in Dominican Republic hospitals are to Haitian nationals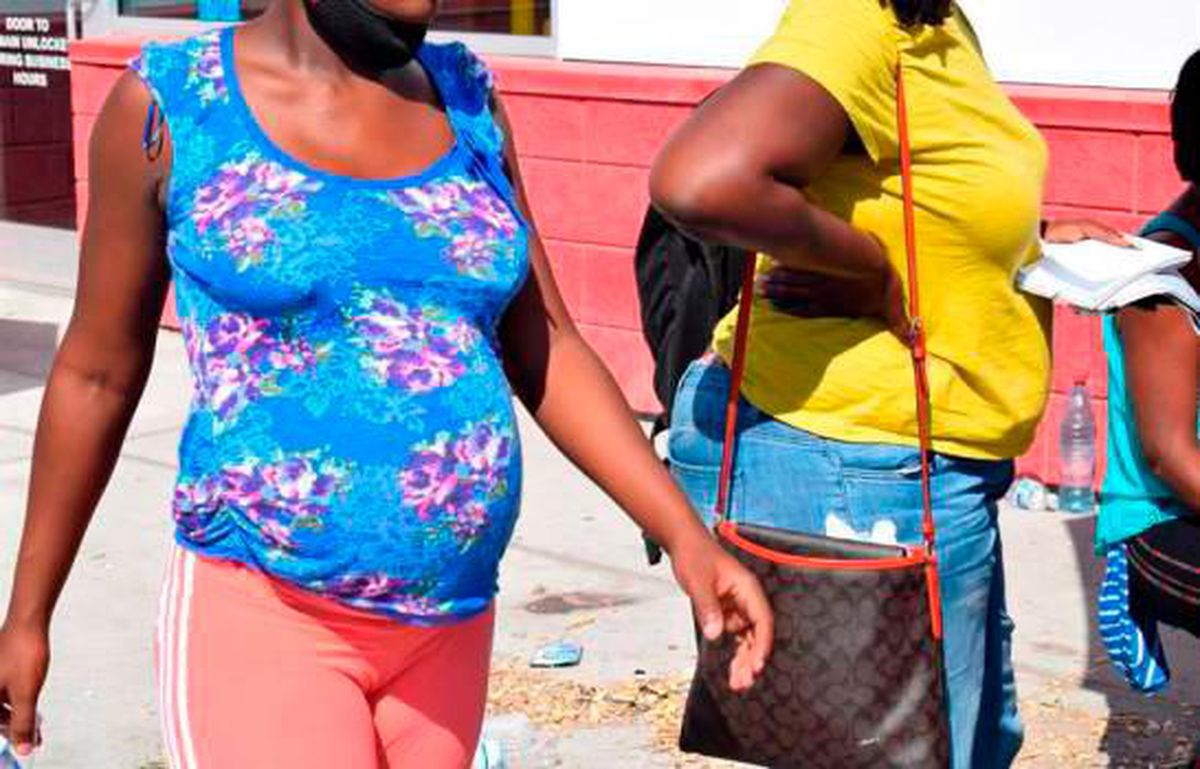 In Haiti, a birth costs 253 dollars, but the Dominican State assumes it in DR.
The Ministry of Public Health announced through the report MSP-DESP-02043-2021 the current situation that public hospitals are going through nationwide with illegal Haitian immigrants who receive services and care in our country.
The document is signed by the Minister of Public Health, Dr. Daniel Rivera, and addressed to the Vice President of the Republic, Raquel Peña, who also serves as coordinator of the Health Cabinet.
According to the document, in 2018, 102,205 deliveries were carried out nationwide to Dominicans, representing 87% of that period in hospitals and private clinics in the country. That same year, there were 14,693 births to Haitians, 12.50%. The following year, the sum of births of Dominican women fell to 89,523, dropping the percentage to 76%, and deliveries of Haitians rose to 27,984, 23% of the total.
In the year 2020, marked by the COVID-19 pandemic, the births of Dominicans fell to 80,768, equivalent to 72.50%, and those of Haitians continued with the upward trend with 30,322 registered births, that is, 27.20% of the births of that year.
By 2021, there is a preliminary figure of 58,145 deliveries to Dominicans, representing 70% of births, and 24,376 births to Haitians, completing the remaining 30%.
In the relationship by days until September 2021, the trend of daily births by Dominican women registers 159 deliveries, while on the part of Haitian women, 88 births are calculated each day.
If these figures are maintained, by the end of 2021, the number of births to Haitian women could rise to 36,000, representing 40% of all deliveries carried out in public hospitals nationwide.
The provinces most impacted by this phenomenon are Distrito Nacional, Santo Domingo, Santiago, La Altagracia, and Valverde.
Social and economic impact
According to the report, Haitian nationals pay for a birth 25,000 gourdes in Haiti, US $ 253 US dollars. In the Dominican Republic, the delivery is assumed in its entirety by the Dominican State. "This is why Haitian women choose to turn to our health system, in search of safe, quality and more economic care," the document states.
Dominicans prefer private care as a first alternative.
The Dominican authorities have adopted in recent weeks forceful measures to curb illegal immigration from Haiti. This country is going through one of the worst political and security crises in recent years.
On Thursday, a group of 45 women, 28 of them pregnant, were deported along the border between the Dominican city of Comendador and the Haitian city of Belladere, according to the Repatriates and Refugees Support Group (GARR), a Haitian NGO that works with sports.
The case of the Estrella Ureña hospital
During the first nine months of 2021, the Estrella Ureña hospital in Santiago has invested RD $ 14,131,893 to cover cesarean sections and deliveries of Haitian nationals, performing a total of one thousand 436 deliveries and 591 cesarean sections.
Each vaginal birth costs RD $ 5,348, and cesarean sections amount to RD $ 10,917. Without adding costs for complications, this could even lead to mobilizations to the Intensive Care Unit (ICU).
"The severity in Haitian patients is much higher in proportion to Dominican women, due to their lifestyle. They do not resort to vaccination against COVID-19 and other pathologies, they suffer anemias, they do not perform prenatal check-ups in a timely manner , which results in patients having to be admitted to the ICU, consuming more than RD $ 1 million to RD $ 2 million if they incur mechanical ventilation, laboratory analysis, medicines, among other supplies," the text details.
Minister Rivera estimates that the Dominican health system, including services, consultations, vaccination, hospitalization of women and children in the area of ​​neonates, as well as elements added due to other diseases such as chronic cardiovascular or pneumonia, will be managed with a budget of approximately ten billion Dominican pesos.