Two chairs are used as a bed for an elderly woman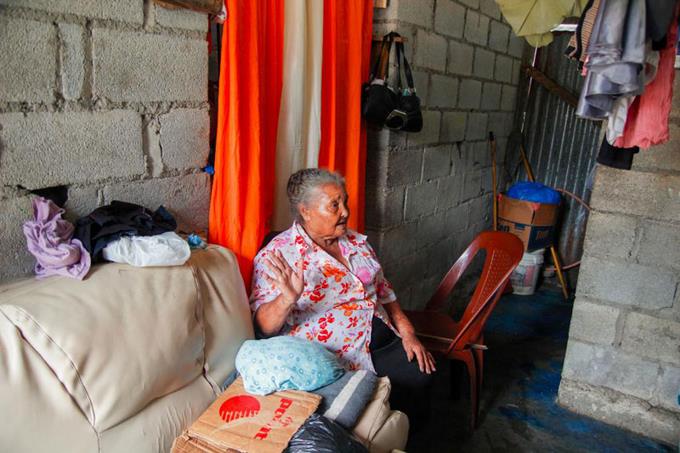 Source: Listin Diario
"Those chairs are where I'm sleeping. I swaddle myself and check around for a cushion before wearing them and lying down. I'm not comfortable. Imagine an elderly person sleeping in a chair," said Mrs. Cristina Reyes, demonstrating the uncomfortable circumstances in which she sleeps after Hurricane Fiona caused her bed to fill with water. Nagua is a municipality in the province of Maria Trinidad Sanchez. The 80-year-old resident of the Rio Mar neighborhood claimed that the tropical cyclone submerged her home, causing damage to her bed. As a result, she has had to sleep uncomfortable for a considerable amount of time.
Ana Iris Pereira, Reyes' daughter, and her granddaughter share a bed that is in disrepair and in which Cristina would rather not sleep because, in her words, "she doesn't like to sleep with anyone," so he would rather sacrifice herself and sleep on the chairs. She claimed that while the local government had helped her by installing a new roof, they had not provided beds or other furnishings, thus she had to turn to the government for assistance in order to improve her living situation.
Other residents in Rio Mar have also asked for assistance. Among them is the family of Irene Medina and Ciprian Medina, who emphasized that receiving it would make her really pleased because she wants her "little old lady," who raised her, to be healthy.