Environment and DGM carry out operations in Constanza and Los Haitises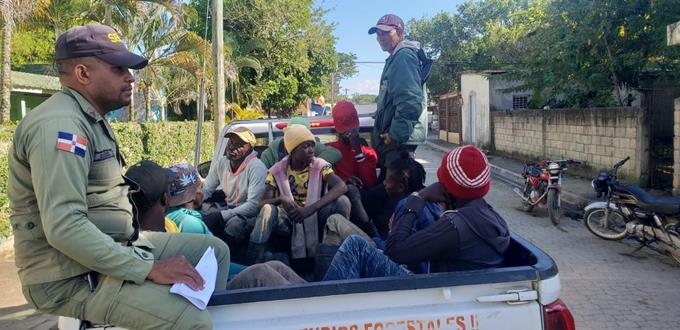 Source: Listin Diario
Last Wednesday, the National Environmental Protection Service (Senpa) and the General Directorate of Migration (DGM) conducted an operation in which they removed Haitian nationals from a market selling "used clothes" in the middle of the tourist area "El Salto de Aguas Blancas" in the municipality of Constanza. The complaint arose because Haitian merchants blocked the main entrance to the aforementioned location and obstructed the road with the items they sold, causing residents to be dissatisfied.
The information was released by the Ministry of Environment and Natural Resources, which investigated a complaint about the Haitian-installed market. Local authorities, for their part, coordinated to monitor and monitor the area in order to prevent the problem from recurring and future settlements from forming. In other news, a team from the National Environmental Protection Service (Senpa) and park rangers from the Ministry of Environment dismantled a conuco in the "Los Haitises National Park" yesterday, consisting of approximately 10 tasks of land planted with yautias.
The defendants were able to detain and arrest eight Haitian nationals who were transferred in a long-bed truck and were in charge of planting in the aforementioned park. During the operation, Senpa members and park rangers also uprooted the cultivation in this protection zone.