Ambassador of Japan in the DR highlights progress made by the CNE and Civil Defense in risk management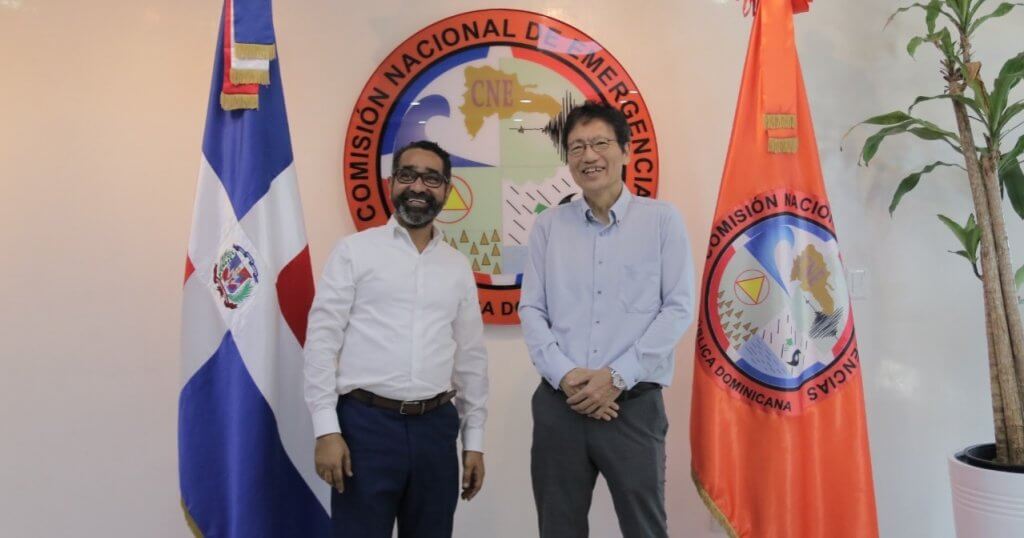 Source: External
Mr. Takagi Masahiro, the honorable ambassador of Japan to the Dominican Republic, paid a courtesy visit to the Civil Defense on Wednesday, congratulating the current management on their contributions to reducing risks and strengthening civil protection. The diplomat was welcomed by Juan Salas, president of the National Emergency Commission (CNE) and executive director of Civil Defense, who emphasized Japan's long-term contributions to our nation, including modern vehicles, rescue tools, and personnel training, all to create a territory that is better prepared to face emergencies and thus protect the lives and properties of the most vulnerable populations.
"These contributions have increased our capacity to respond in various scenarios. That is appreciated, coming from a country with extensive experience in risk management and located in an area of the world where seismic and hydrometeorological threats are present regularly," said director Salas. Similarly, he mentioned that Japan has donated seven rescue vehicles to the Dominican Civil Defense, some of which are equipped with vehicle extrication equipment and are used to rescue people trapped inside collided vehicles. These are strategically distributed in Santo Domingo, San Pedro de Macoris, Hato Mayor, Santiago, Puerto Plata, and Azua provinces.
Salas also praised the creation of the "INDEX 2022 International Youth Exchange Program (Japan FY2022)" by the Ministry of Youth, the Embassy of Japan D.R., and the Dominican Association of Alumni of the International Youth Development Exchange Program (INDEX), where young Dominicans have demonstrated their leadership skills in a variety of fields, including Risk Management, using Civil Defense as an example. On his part, the honorable ambassador Masahiro expressed gratitude for the warm welcome and exchange of experiences and stated that his country will continue to strengthen friendship and cooperation ties with the orange institution, which he described as a functional, noble, and altruistic institution.
Following a work meeting, the ambassador toured the National Emergency Commission building, where he learned about the National Integrated Information System (SINI), the National School of Risk Management, the Situation Room, and the technical personnel, rescuers, divers, brigade, doctors, and paramedics who work there.