La Vega: Empresa Multimuebles, did it have permits for remodeling or not?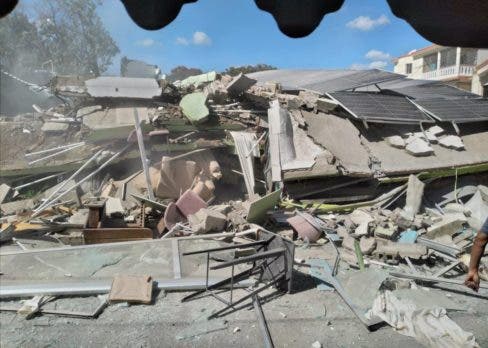 Multimuebles company collapsed in La Vega.
In response to the rebuke of the provincial director of the Dominican College of Engineers, Architects and Surveyors (CODIA), Julio Gil, that the remodeling to which the building of the R&S Multimuebles store was being subjected did not have the necessary permits, the general director of the National Office of Seismic Evaluation and Vulnerability of Infrastructure and Buildings (Onesvie), Leonardo Reyes Madera, assured today that he does not know this information but that if it exists, "it will surely reach me today."
"(…) The first stage of the search is to locate if there is a permit or not, if there are plans or not, if he gave the information he will probably have the information, we have not received it officially from them that Public Works, who at that time was in charge of that part of processing or the Mived at present, I would not know if it was processed or not, but if they say it is because I will surely receive the information today," he said.
Engineer Reyes Madera said these words while participating in the morning program "Sol de los Sábados" at a time when the population requires a forensic report to know the causes of the tragedy.
To clarify the causes of the collapse of the building, Onesvie formed a commission in which Codia and other entities also participated.
It is recalled that in the tragedy, the young Yasiris de Jesús died, and four people were injured, identified as Jean Carlos Fernández, 22 years old; Miguel Tejada, 20 years old; Madelin Abreu, 26 years old, and Marialis Hernández, who was taken to different health centers (public and private).
The tragedy motivated the solidarity of the President of the Republic as well as of several personalities and elected and appointed authorities.