Authorities intercept a boat with 58 Dominicans and seven Haitians in the waters of Puerto Rico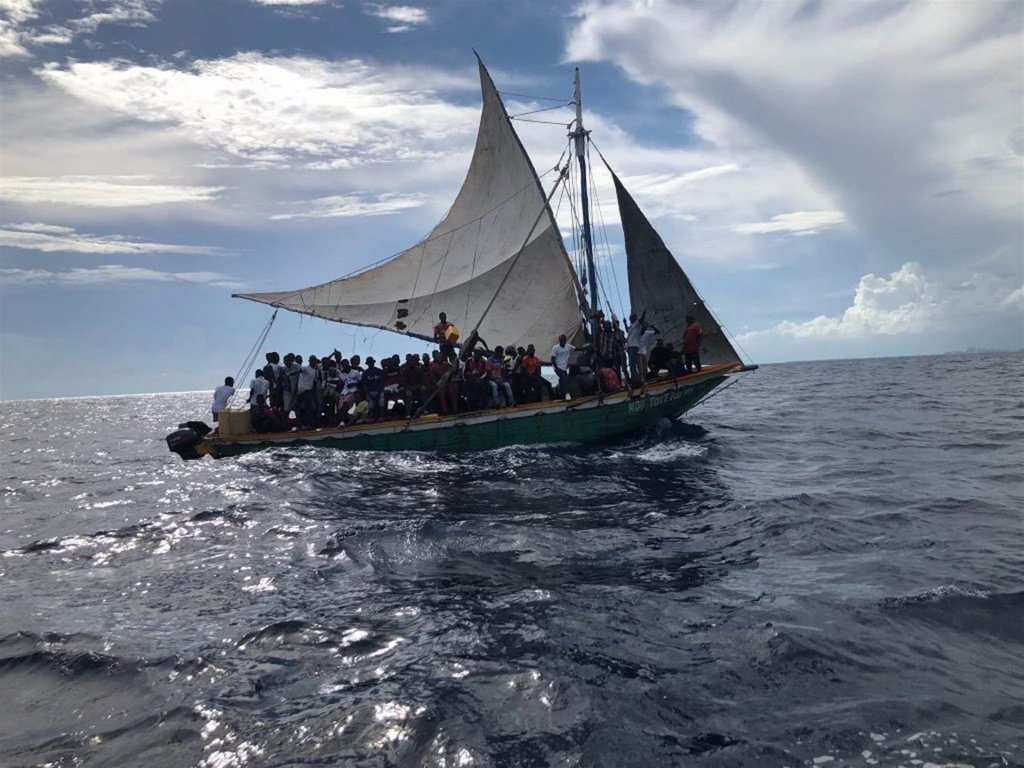 Source: EFE
The US Coast Guard reported on Tuesday that it had repatriated 58 Dominican migrants and returned 7 Haitians to the Dominican Republic after intercepting the boat in the Mona Passage, west of Puerto Rico. According to the statement, the heavily overloaded vessel was first spotted by the crew of an HC-144 aircraft and was later apprehended by Coast Guard Patrolman Richard Dixon. Before being loaded onto the patrol boat, the migrants, who were constantly bailing water from the boat, were given life jackets. On Monday, the coast guard transported the group to Dominican Republic territorial waters off Punta Cana, where the repatriation was completed.
Lieutenant Nicholas Rogers, commander of the Coast Guard, said in the note that the intervention saved "65 lives from a possible tragic outcome" while warning that this trip is "extremely dangerous". The Coast Guard rescued 55 mostly Haitian migrants who had been abandoned by smugglers on the uninhabited island of Monito, west of Puerto Rico, last Thursday. The Coast Guard intercepted 14 illegal voyages in waters near Puerto Rico, primarily in the Mona Passage, which connects the island to the Dominican Republic, between October 1 and December 31, 2022.
According to Coast Guard data, 419 migrants participated in these operations, including 327 Dominicans and 91 Haitians.