Dominican Republic and Cuba reinforce cooperation to face the effects of Climate Change in the Caribbean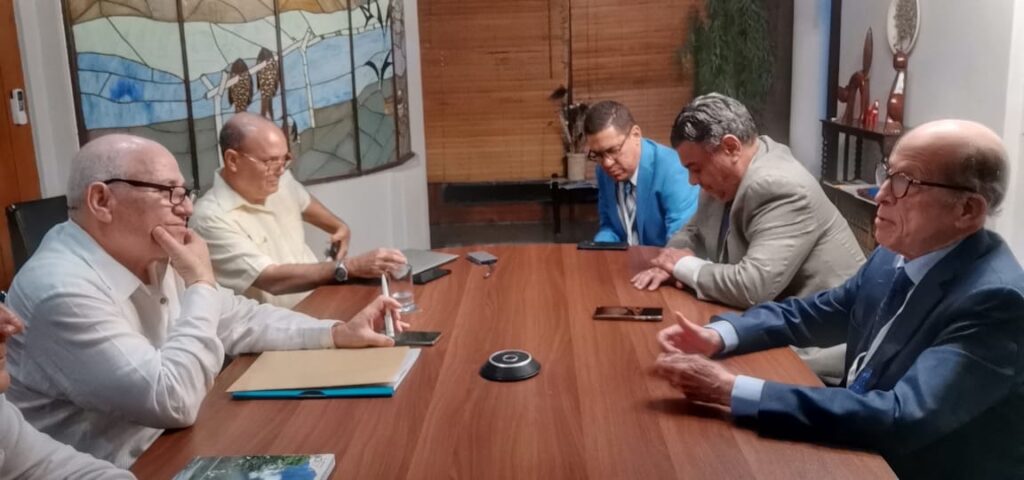 Source: External
Max Puig, executive vice president of the National Council for Climate Change and Clean Development Mechanism, and Alan Ramirez Risk, technical director of this institution, held fruitful working meetings with this country's Minister of Science, Technology, and Environment, Elba Rosa Perez Montoya; the first deputy minister, José Fidel Santana Nuñez; the director of International Relations, Ulises Fernández, and other ministry officials. The discussions between the two countries' senior officials focused on cooperation on Climate Transparency issues and the subsystems that comprise that system by the parameters established by the Paris Agreement, as well as the possibility of identifying potential projects for adaptation to the effects of climate change in both countries and the Caribbean region.
"The visions of Cuba and the Dominican Republic in the climate field coincide in many aspects, such as international negotiation issues and the role of the Enhanced Transparency System, which is much more than a simple information system. "We try to share experiences and complement the strengths that have been developed in each of our countries so that we can contribute to the actions of the other," said Max Puig. He recalled that the Dominican Republic and Cuba are Small Island Developing States, whose vulnerability to the effects of climate change is exacerbated by being "exposed to tropical cyclones and other extreme hydrometeorological phenomena that, according to scientists from the UN Intergovernmental Panel on Climate Change, are increasingly frequent, more intense, and less predictable," explained Puig, noting that the Dominican Republic coordinates and leads the ad.
He explained that the Dominican Republic's recent climate leadership is reinforced by Cuba's pro tempore presidency of the G77 + China, the largest and most diverse group in the multilateral arena, which brings together more than 135 countries from the Global South. and it is the largest negotiating group in the world in the climate field.