Government withdraws draft Law on Trafficking; affirms "we must be united to defend the homeland"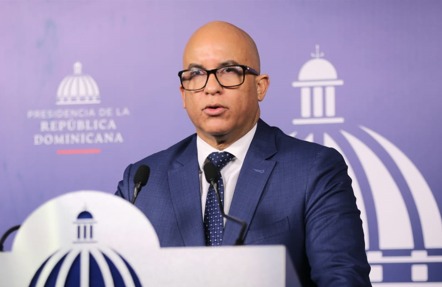 President Luis Abinader directed that the project on Migrant Exploitation and Smuggling, submitted by the Executive Power, be withdrawn from the National Congress in order to achieve the necessary public consensus. The information was provided by the Presidency's spokesman and director of Strategy and Communication, Homero Figueroa, who stated that this action is being taken in response to citizen concerns raised by this project. He stated that the piece will be reintroduced within 45 days of its initial release.
Similarly, Figueroa stated that President Luis Abinader's administration will not accept any agreement or rule that makes the country a recipient of Haitian citizens affected by the country's political instability. The spokesman and director of Strategy and Communication for the Presidency indicated in a statement released by the National Palace that this project responds to a commitment assumed by the country as a signatory to various international conventions.
"However, as a democratic society, it is preferable that the submission of any bill be corrected by civilized debate and constructive criticism. Keep in mind that we are a government that pays attention. "We have never hesitated to make the most convenient decision in the national interest when circumstances demanded it," he assured.