Army Commander assures border is under control after incident with Haitians in Elías Piña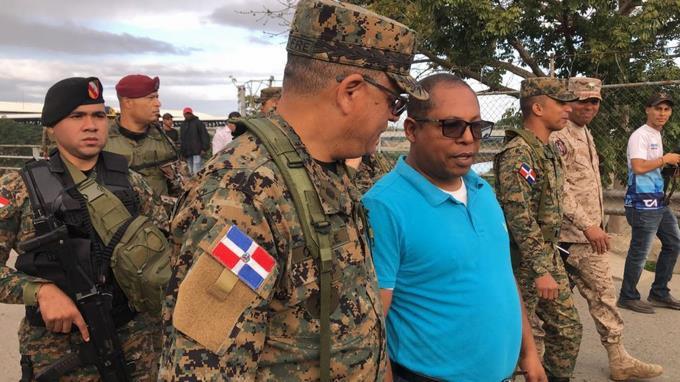 Carlos Antonio Fernández Onofre, Commander General of the Army of the Dominican Republic (ERD), assured this Monday that the border is calm and under the control of Dominican military authorities. Fernández Onofre explained that the incident of the day occurred at the binational gate of Carrizal in the county of Elias Piña, with some illegal Haitian citizens who burned tires on their country's side, but nothing more unusual occurred. "It was an event that happened at the door on the Haitian side, the flames were extinguished, and shortly after that, the activities resumed as normal, a normal market day like any other," Fernández Onofre explained.
He stated that the Dominican Republic's border with Haiti is normal and under the control of military troops who maintain surveillance and control of each border point. Several citizens burned tires at the Carrizal binational gate in Comendador, Elias Piña, on Monday morning after attempting to breach the perimeter fence, for which they were detained by members of the Specialized Corps for Land Border Security (Cesfront) and the Army. According to reports, the incident occurred after citizens from the neighboring country attempted to enter Dominican territory, prompting a discussion with Cesfront members.
Following this incident, the Haitians were detained by Dominican authorities. Reportedly, the authorities of both countries met to discuss how to resolve the situation and prevent a similar incident from occurring again.