Three injured in a truck accident that fell into the river from the Guayubín bridge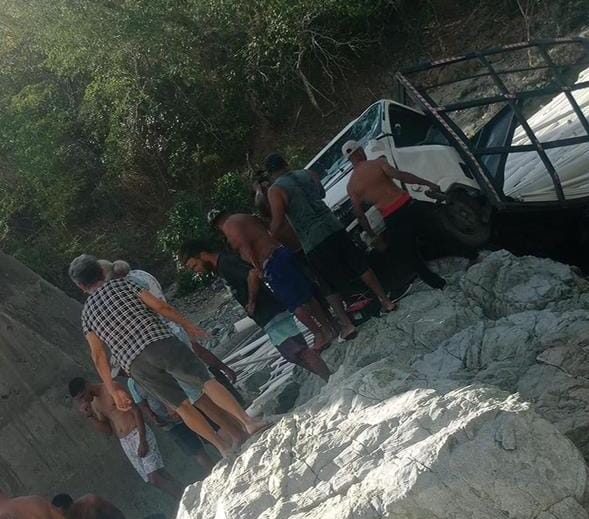 At least three people were injured when the truck in which they were being transported crashed into the river from the Guayubin bridge at a height of more than 30 meters.
According to sources, the driver of the white Mitsubishi vehicle lost control and slid to the bottom of the tributary, which was covered in huge rocks, after striking a guardrail. People who were passing in the area assisted the injured, two men and a woman.
Other vehicles transported them to the Santiago Rodriguez General Hospital.