9-1-1 staff and ambulances on the brink of collapse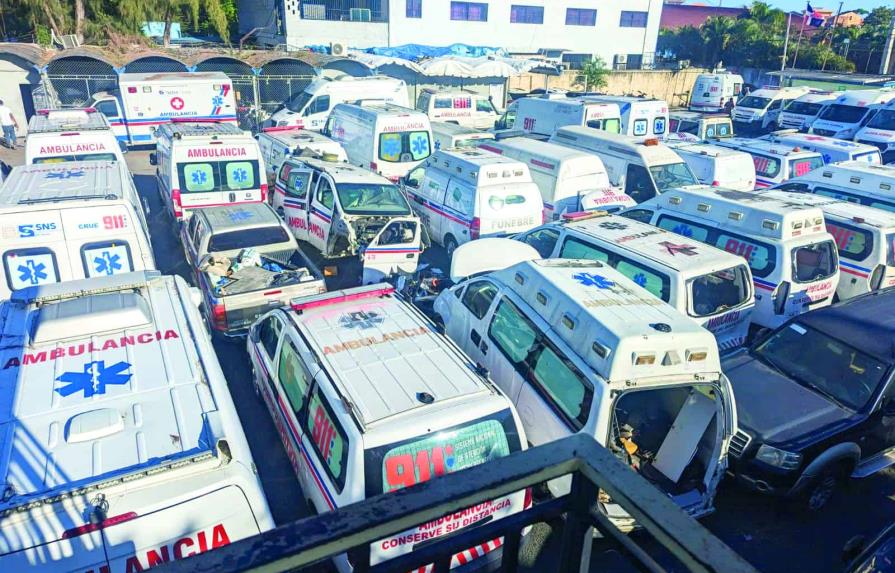 The main facilities of the Directorate of Medical Emergencies are in deplorable conditions. It is the building where the so-called "Caja del Seguro" previously operated. One look at the front, and the impression is that it will soon be demolished. A source revealed to Diario Libre that the internal state of the structure is just as bad as the outside. Deep leaks in the walls, areas infested with humidity, and meeting rooms without tables or chairs. Bathrooms with pipes about to collapse, among other problems that the building presents.
It is thought that a building of more than 50 years of construction drags the absence of maintenance as governments usually do. If that is true, so is the lack of funds that would be affecting the Directorate of Medical Emergencies, where, despite the fact that retired General Juan Manuel Méndez was appointed in June 2022, the administration does not start because the funds destined for the management are not arriving, nor has the general's work team been approved: administration, human resources the spinal cord of the control and the employees who were appointed to it have still not been paid in seven months.
The teams of doctors and paramedics that provide emergency medical care services, which are reported through 9-1-1, are even worse off.