Government delivers works in Santiago and Moca for more than RD$ 2.53 billion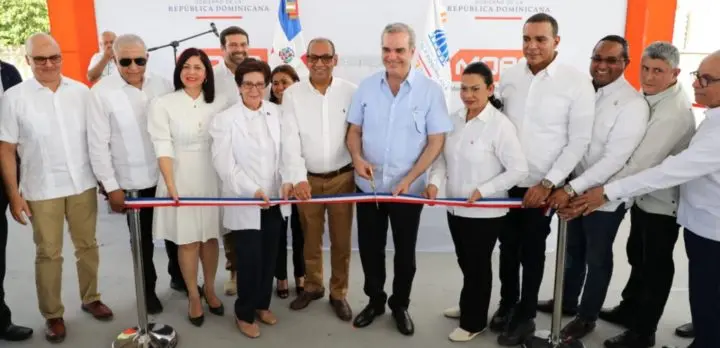 President Luis Abinader was in Santiago and the municipality of Moca, Espaillat province, on Saturday, where he inaugurated two highways and delivered 110 apartments, works that had an investment of more than RD$2.53 billion.
In Santiago, according to a press release from the President's Office, the President delivered 110 new apartments in the Mi Vivienda Los Salados project for 320 apartments provided in that locality.
While inaugurating the housing project, Abinader highlighted the importance of housing to dignify and improve the quality of life of families.
"The important thing is that today 110 new families are going to find a dignified life in this project, which is one of several that the government is executing in this province," he said.
You can read: Civic and evangelical spokesman believes President Abinader must govern "with a single agenda."
Moca-Salcedo Highway
President Abinader inaugurated the road that connects Moca with the municipalities Salcedo and Tenares in Hermanas Mirabal province, built at RD$168 million.
According to the document, this work directly impacts more than 480 thousand people residing in these provinces. In addition, it indirectly affects La Vega, Santiago, and Duarte due to the traffic flow and the productive and commercial linkages it has for the whole region.
Mirabal Monument
Also on Saturday, Abinader inaugurated the road La Cumbre – Monumento a las Hermanas Mirabal-Tamboril-Guazumal at RD$858 million, which will allow to relaunch the development of tourism in Puerto Plata and improve the road communication of Santiago de los Caballeros.
The road is part of the Gregorio Luperón Tourist Highway circuit and has special significance due to its historical transcendence, where the Mirabal sisters were assassinated.
Abinader also initiated an extensive road construction plan connecting La Vega, Santiago, and Santiago Rodríguez, for an investment of more than RD$7 billion.