Condor will continue to fly to the Dominican Republic, a country that sounds on ITB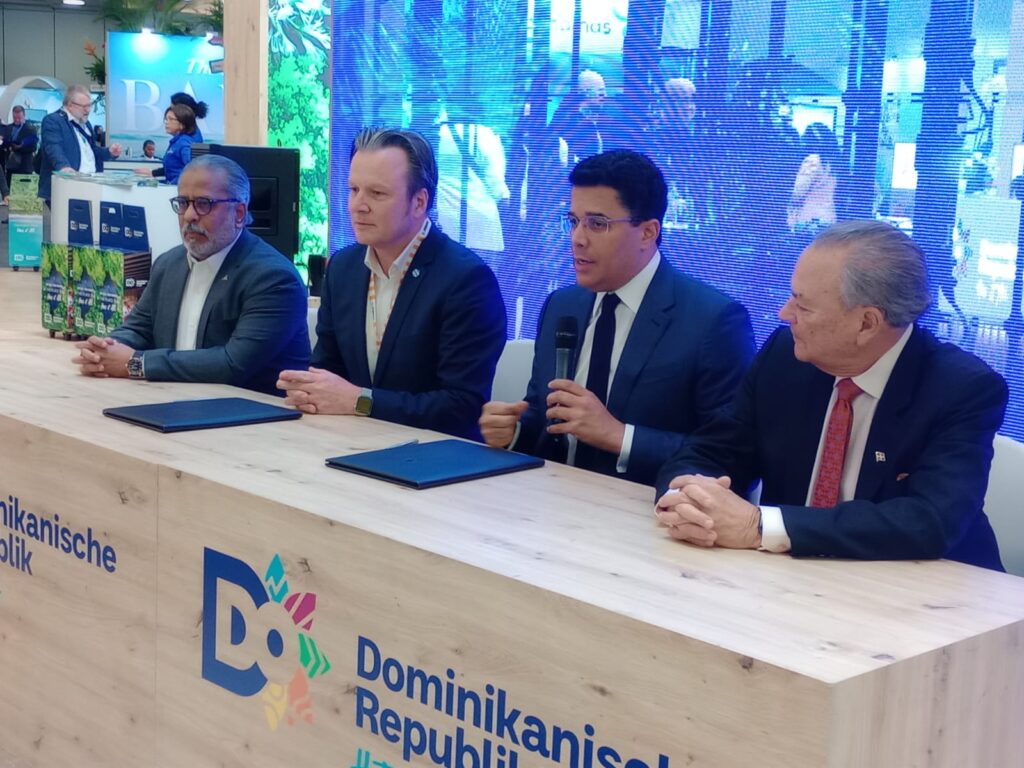 At the ITB Berlin International Tourism Fair, the name of the Dominican Republic sounded high, not only because merengue and bachata were being played at its stand but also because of important announcements and events that characterized the day. One of them is the reaffirmation of the agreement for one more year with Condor Airlines to maintain flights to the Dominican Republic.
Since the day before there were great expectations, which are being met as this fair progresses, which began on the 7th and ends tomorrow in the German capital. The Minister of Tourism, David Collado, has received several awards here for his efficient work at the head of an organization that led to the country's tourism recovery at a faster rate than many others worldwide. One of these distinctions is made by the Federation of Tourism Economy of Germany, for its great work, in a world that was hit by covid-19.
"The Dominican Republic is a model to follow and an example of the good fruits that are obtained when there is a vision of what must be done," said Soeren Hartmann and Sven Liebert, president and general secretary of the BTW, at the event, in the Dominican stand at the fair facilities. The Secretary General of the World Tourism Organization (UNWTO), Zurab Pololikashvili, has acknowledged that he has a special affection for the Dominican Republic and that he is always attracted to return to that Caribbean land. "The Dominican Republic is the most beautiful country in the world," he said.