Prosecutor says they are pressured to conclude ongoing cases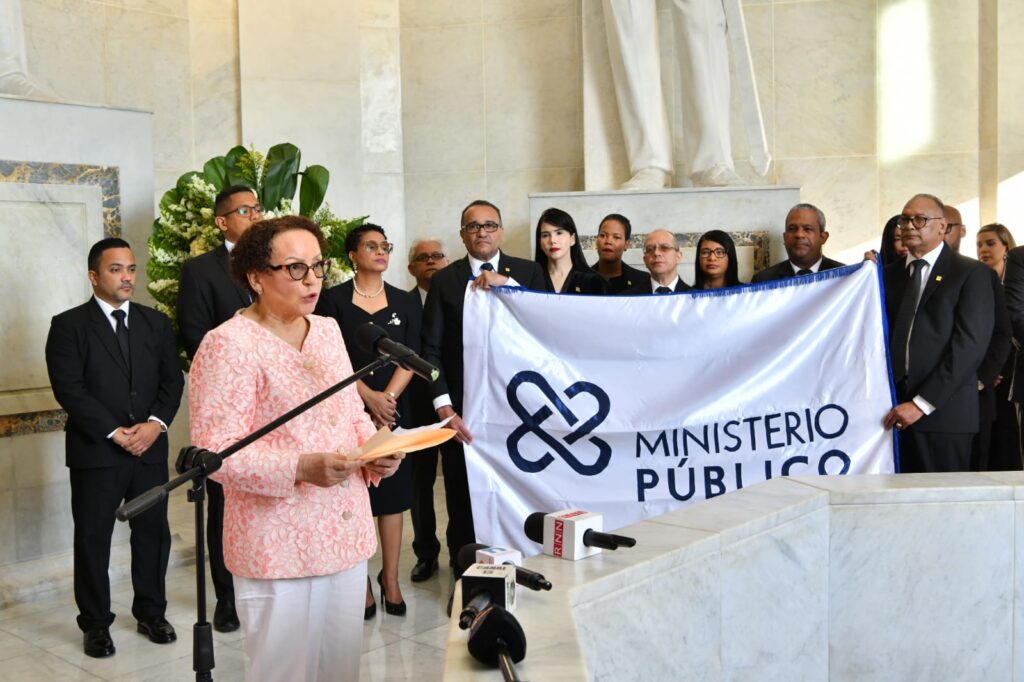 The Attorney General of the Republic, Miriam Germán Brito, stated this Thursday that they are currently under constant media pressure to resolve the cases in progress. "We understand that it is a cry that responds to the high levels of accumulated frustration resulting from the impunity that has prevailed for years," she said when leading the commemorative acts of the National Day of the Public Ministry. Germán Brito indicated that society wants to see justice, wants to feel protected by the actors of the system when their most fundamental collective rights are violated, and "we must not disappoint." "Now, that this desire for justice does not divert us from the path of legal truth," she said.
The highest authority of the Public Prosecutor's Office assured that upon assuming her mandate, she proposed to restore confidence in the Public Prosecutor's Office and raise its institutional morale. "The errors of the past have made a dent in the prestige that, by its nature, the State prosecution body possesses. But not everything is negative, we have many victories to celebrate. So let's highlight them and celebrate them with enthusiasm," she said. Regarding the patrician Francisco del Rosario Sánchez, whose birth is celebrated today, Germán Bito said that his legacy of honesty, temperance, and commitment to an ideal must be rescued. "We must not as a society, and especially as a justice system, allow ourselves that his example has been in vain," she proclaimed.
Judge Germán Brito delivered a speech at the Altar de la Patria, where she presided over an act of raising the flag and the deposit of a floral offering on the occasion of the commemoration that takes place every March 9, the day of Del Rosario Sánchez, who was a prosecutor before the Court of Appeals of Santo Domingo.