Jarabacoa declared a state of emergency due to smoke from the landfill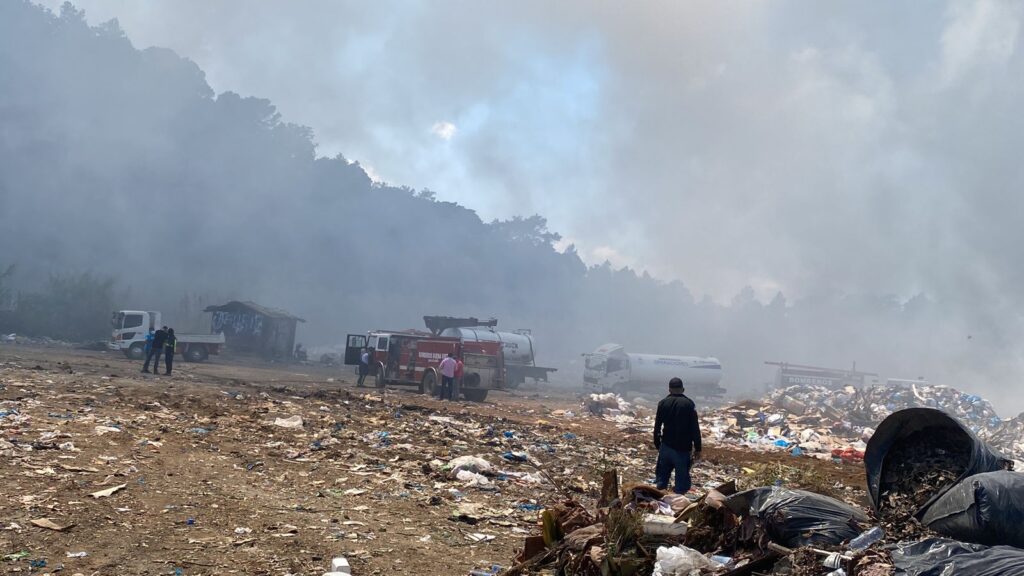 The Council of Councilors declared a state of emergency in the municipality of Jarabacoa, due to the fire and negative effects that the smoke that has been registered for several days in the landfill is causing to the population. The municipal dump is located in the Rabo de Chivo community, in the Buena Vista municipal district. The declaration of a state of emergency was offered at a press conference held in the assembly hall of the Fire Department. The municipal mayor of Jarabacoa, Yunior Torres, reported that in the next few hours, a team of technicians from the Presidency will visit the garbage dump to carry out actions that help put out the flames.
The arrival of Gerónimo Abreu, in charge of fire from the Ministry of the Environment, is also expected, who will be doing a survey to suggest the way in which the place will be intervened. The Jarabacoa firefighters led by Colonel Miguel Antonio Abreu, in Buena Vista; Colonel Pablo Pimentel, and members of the Ministry of the Environment have been coordinating work together with members of these institutions so that the fire does not spread to other nearby areas.
The inhabitants of the Rabo de Chivo community, where the dump is located, have been asking the authorities for years to solve the problem due to the harmful effects on health and the environment.