Presidents of supreme courts of the Dominican Republic and Canada discuss collaboration between both judicial powers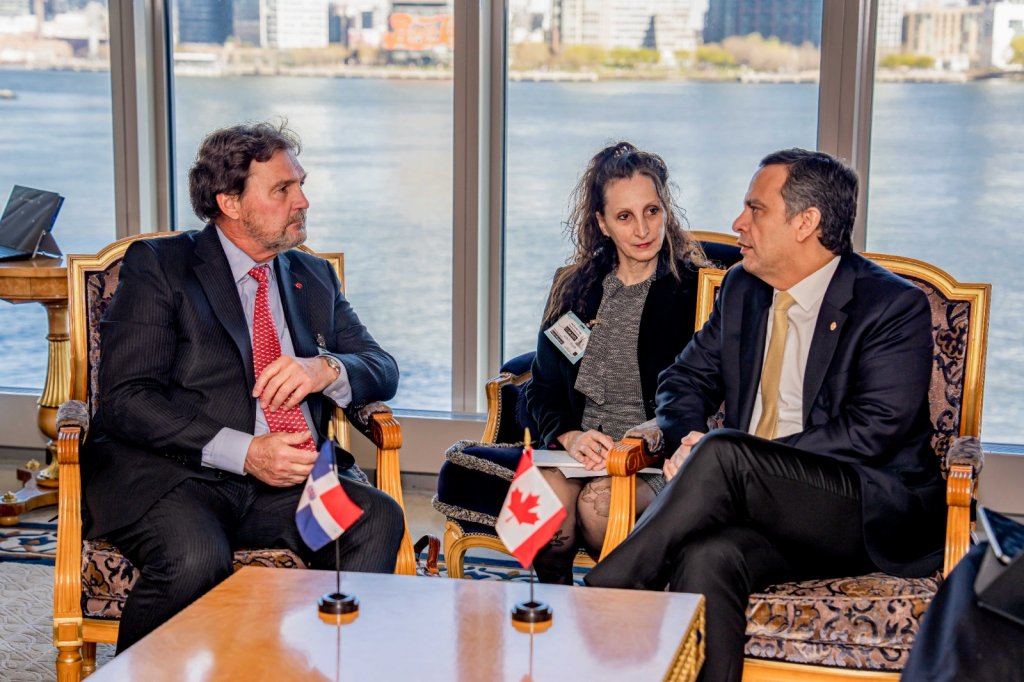 Judge Luis Henry Molina Peña, the President of the Supreme Court of Justice (SCJ), held a meeting with Richard Wagner, Chief Justice of Canada, at the United Nations headquarters in New York before attending a meeting of the World Jurists Association (WJA). During the meeting, the two justices discussed the progress and best practices of the Canadian Judiciary and the priorities for the Dominican Republic Judiciary in 2023.
The justices focused on Canadian advancements in resolving disputes through alternative channels, which the Dominican Judiciary also promotes to reduce congestion in courts and enhance access and efficiency in the judicial service. They also discussed the Canadian experience with restorative justice, which is relevant to the Dominican Republic's efforts to update its criminal procedure system. Furthermore, they talked about data protection in the context of the Dominican justice system's ongoing digital transformation.
Molina Peña invited Judge Wagner to attend the WJA panel to be held in New York in July and visit the Dominican Republic for an exchange of best practices between the two judicial powers. Additionally, they discussed establishing a cooperation agreement between the National School of the Judiciary in the Dominican Republic and The National Judicial Institute of Canada for Dominican and Canadian judges to study at both academies.
The meeting aimed to provide a space for continuous consultation to share Dominican processes and progress in improving justice.