At least 12 students poisoned by pesticides in San Francisco de Macoris school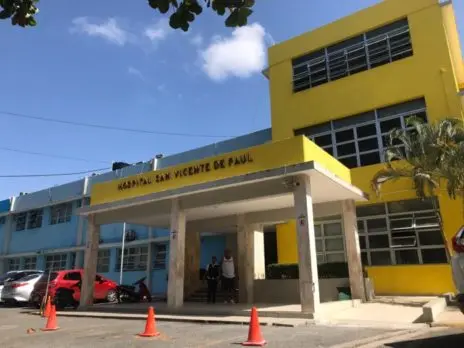 At least 12 students of the Angélica García Moya Educational Center, in the community of Colón, in San Francisco de Macorís, were intoxicated by the application of pesticides used as part of rice production in the surrounding areas of this municipality of Duarte province.
The president of the Dominican Association of Teachers (ADP) of the said district, Robert Frias, told Hoy Digital that of the 12 affected people, all minors, who were receiving medical attention in a health center, 10 had convulsions and had to be transferred to the San Vicente de Paul Regional University Hospital of this rice-growing municipality.
He also said that the incident occurred only a week after an agreement was signed with the ADP, the Ministry of Education, the Public Ministry, Environment and Natural Resources, the Agricultural Bank, and the farmers to prevent situations of this type from recurring.
So far, the local health authorities have not established an official position on the incident. The head of the ADP in San Francisco de Macoris indicated that he is waiting for the medical report to know more details about the state of health of the offspring.
Frias regretted the incident and called on the Education authorities and the Public Prosecutor's Office to take action against those responsible for disregarding the agreement reached a week ago by the entities mentioned above and for violating Law 64-00 on Environment and Natural Resources.
It should be noted that in February of this year, the teachers' union complained that several communities in that municipality had been affected by the application of agrochemicals that are used against insects that affect the production of this cereal.
"For years, we have been reaching agreements with the rice producers, with the farmers, the Ministry of Education, the Ministry of Public Health, the Ministry of Environment and the Ministry of Agriculture. And some agreements have contemplated the following: that rice producers are committed to apply the pesticides required for rice production Saturday, Sunday or holiday. And if it were necessary on a teaching day, they would communicate in writing to withdraw the students from the centers due to the effects and the damage that this generates to health," said Frías on that occasion, who emphasized that this is not the first time that this has happened.