Fire affected the Plaza de los Buhoneros in José Martí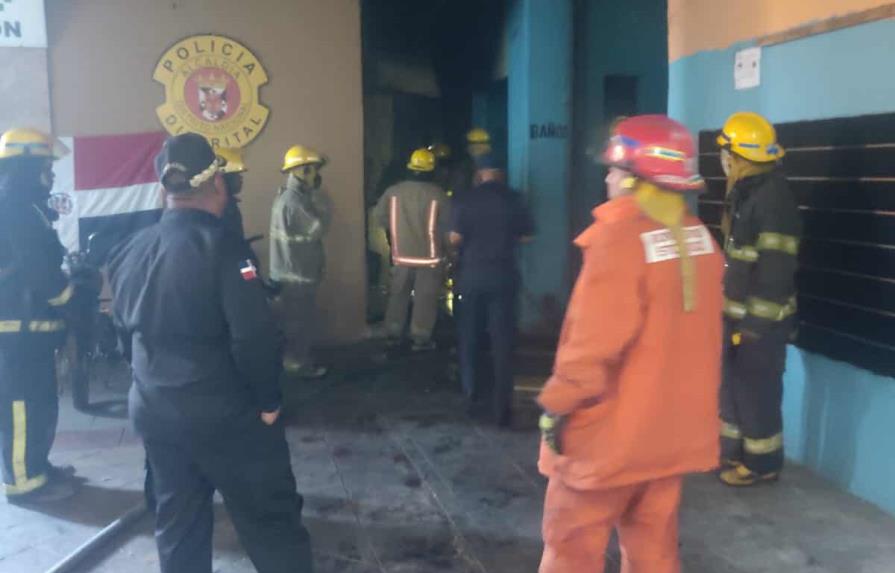 Santo Domingo.- A fire broke out on Thursday afternoon at Plaza de los Buhoneros located on José Martí Street in the National District. Fortunately, no human casualties were reported as a result of the incident. The fire originated in the electrical panels of the building, prompting an immediate response from the firefighting units. Seven firefighting units were dispatched to the scene in order to prevent the flames from spreading to nearby commercial premises.
The fire caused a complete power outage in the building as the electrical panels were severely affected by the blaze. Consequently, the entire building was plunged into darkness. The intense heat from the fire resulted in significant damage to the electrical wiring, leaving it completely charred.
Under the leadership of General José Luis Frómeta Herasme, the superintendent of the firefighters, the operation was carried out successfully without any reported injuries. The firefighting team diligently worked to contain the fire and prevent it from further endangering the surrounding structures and individuals.
Following the incident, an investigation team was assigned to determine the cause of the fire. Their primary objective is to conduct a thorough examination and identify the root cause of the electrical panel ignition. The investigators will meticulously analyze the scene and gather any available evidence to shed light on the circumstances that led to the outbreak of the fire.
The authorities involved are committed to ensuring the safety of the area and preventing such incidents in the future. The investigation will play a crucial role in providing valuable insights into fire prevention and implementing necessary measures to avoid similar incidents from occurring again.