Metropolitan Train is the new commitment of the Dominican government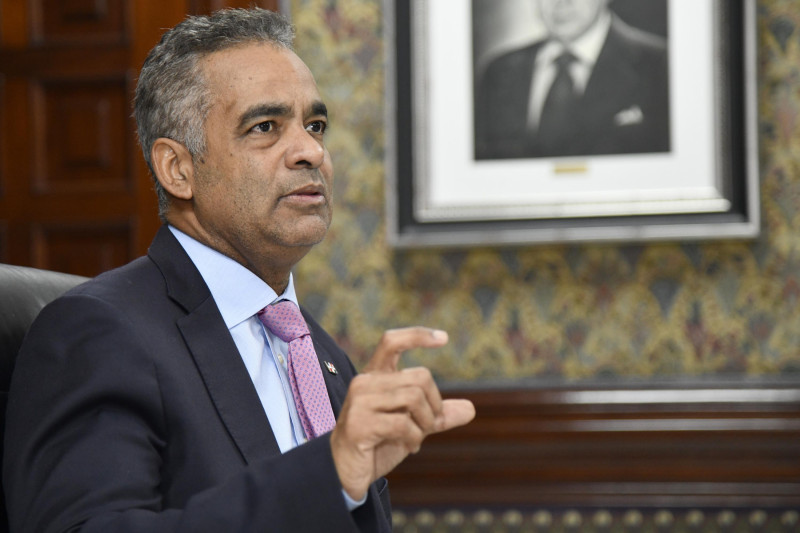 Santo Domingo.- The government is committed to transforming citizen mobility and alleviating traffic congestion through a series of strategic initiatives. One of these initiatives is the construction of the "Metropolitan Train" in Santo Domingo, which is currently in the planning phase. This ambitious project, announced by Minister of the Presidency Joel Santos, will be implemented in two stages. The first stage will span from the Olympic Center along John F. Kennedy Avenue to Charles de Gaulle, while the second stage will extend the train line from Charles de Gaulle to the International Airport of the Americas (AILA).
The unique feature of this future mode of transportation is its visibility along the entire John F. Kennedy Avenue, crossing the Francisco del Rosario Sánchez bridge, commonly known as the 17 Bridge, until reaching Charles de Gaulle. From there, it will continue to the airport. This strategic route will significantly benefit the Santo Domingo Este municipality, which is experiencing population growth around the airport. By collecting traffic and reducing travel time, the Metropolitan Train aims to provide a more efficient and convenient transportation option for residents in the surrounding areas.
Minister Santos also highlighted other ongoing projects planned by the government. Despite facing challenges such as the Covid-19 pandemic, the administration has successfully made progress on these initiatives. In addition to the Metropolitan Train, the government is constructing a cable car system in the Santiago de los Caballeros province, featuring four stations. The completion of this project is expected by the first quarter of 2024. Furthermore, a monorail with 14 stations is being developed, with the first stage connecting the Free Trade Zones to Ciudad Corazón and the Pontificia Universidad Católica Madre y Maestra (PUCMM). The estimated completion of the monorail's first stage is by the first quarter of 2025, with the second stage expected in the first quarter of 2026.
These transformative transportation projects reflect the government's commitment to improving mobility and enhancing the overall development of the region. By prioritizing efficient and sustainable transportation options, the government aims to alleviate congestion and provide better connectivity for the citizens of Santo Domingo and Santiago.