Cyclonic season begins Thursday with possible formation of up to 17 storms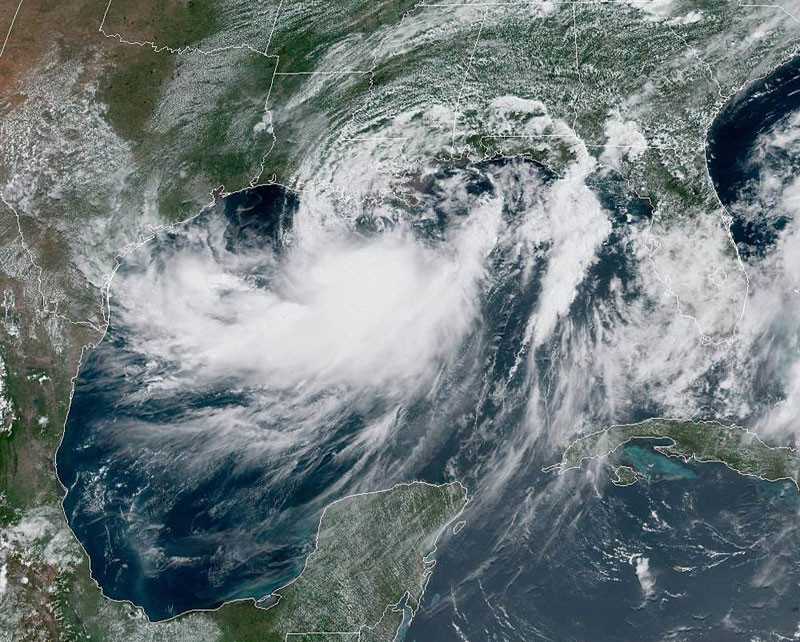 The "Cyclonic Season" is set to commence this Thursday, signaling the potential development of 12 to 17 storms within the Atlantic region. Researchers anticipate that six of these storms will intensify into hurricanes.
In light of this, the National Meteorological Office (Onamet) has announced its readiness for the onset of the Cyclonic Season, which spans from June 1 to November 30 annually. Onamet has made significant improvements to its communication systems to ensure efficient operations during this period. These enhancements include the installation of systems and equipment across the country, enabling the reception of vital information concerning various microclimates, including hard-to-access areas.
The Forecast Center, comprising 18 specialized technicians, including five senior meteorologists under the coordination of engineer Saddan Font Frias, assumes the responsibility of monitoring any weather phenomenon that may affect the nation. Operating around the clock, these experts diligently carry out their duties. The Forecast Center falls under the purview of the Department of General Meteorology, led by meteorologist Bolívar Ledesma.
Moreover, Meteorology has established four regional forecast centers strategically located in Licey, Santiago, for the Cibao region; Punta Cana, La Altagracia; the Samaná airport, for the Northeast region; and the Southwest region encompassing Elías Piña, San Juan, Bahoruco, Independencia, Barahona, and Pedernales.
Furthermore, the United States National Office of Oceanic and Atmospheric Administration (NOAA) forecasts, with a 70% confidence level, the formation of 12 to 17 named storms throughout the cyclone season. These storms exhibit winds exceeding 63 kilometers per hour. Within this range, NOAA predicts that 5 to 9 storms could escalate into hurricanes, characterized by winds equal to or surpassing 119 kilometers per hour. Additionally, NOAA estimates the occurrence of 1 to 4 major hurricanes (category 3, 4, or 5), boasting winds of 178 kilometers per hour or higher. These projections originate from the Climate Prediction Center, a branch of the National Weather Service.