Civil Defense will have thousands of volunteers and shelters for the 2023 Cyclonic Season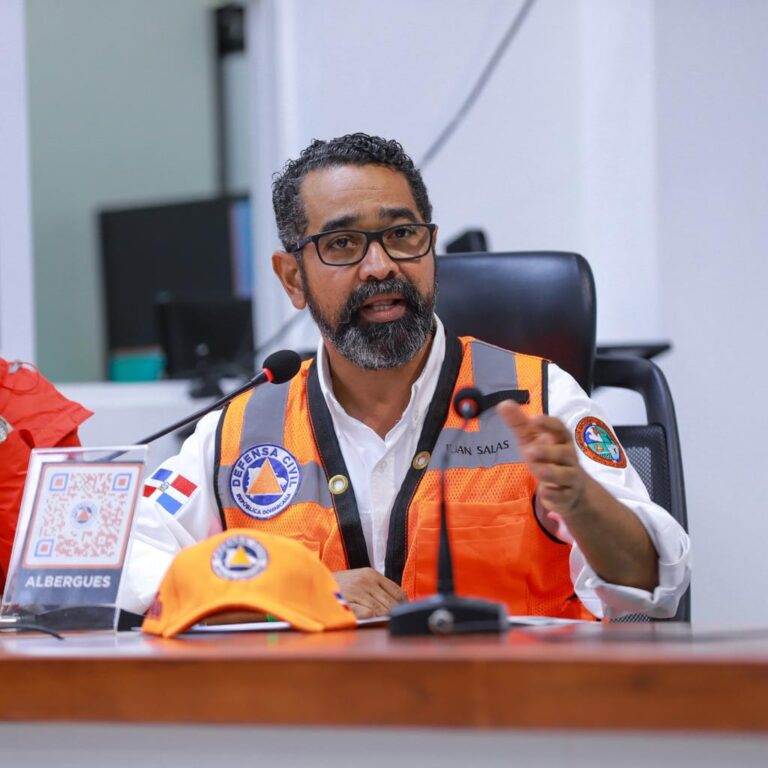 Santo Domingo.- Juan Salas, the executive director of Civil Defense, announced that the civil protection agency is preparing for the upcoming "Cyclonic Season," which begins this Thursday. The agency will have thousands of volunteers across the country and over 2,396 collective centers (shelters) with a capacity to accommodate 600,000 people.
Salas emphasized that Civil Defense, in collaboration with the National School of Risk Management (ESNAGERI), has initiated a training strategy for their technical staff and volunteers. These individuals will serve as facilitators for various courses nationwide to update and strengthen their knowledge, techniques, competencies, and skills in responding to emergency and disaster situations.
The aim of the training is to enhance their capabilities so that they can effectively transmit them to other actors in the system and the general population. The goal is to foster a culture of risk prevention and ensure that cities are better prepared in the face of potential adverse phenomena, thus minimizing the loss of human life.
Salas stressed the importance of updating techniques for assisting individuals at risk, highlighting the need to be well-prepared in emergency situations.
While studies suggest that the current Hurricane Season may be less intense due to the influence of the El Niño phenomenon, which brings extreme droughts, authorities are urging the population not to let their guard down and to remain prepared. It is crucial to stay vigilant and be ready to respond to any potential threats that may arise.