Concern over the links between State agencies and criminal networks in the Dominican Republic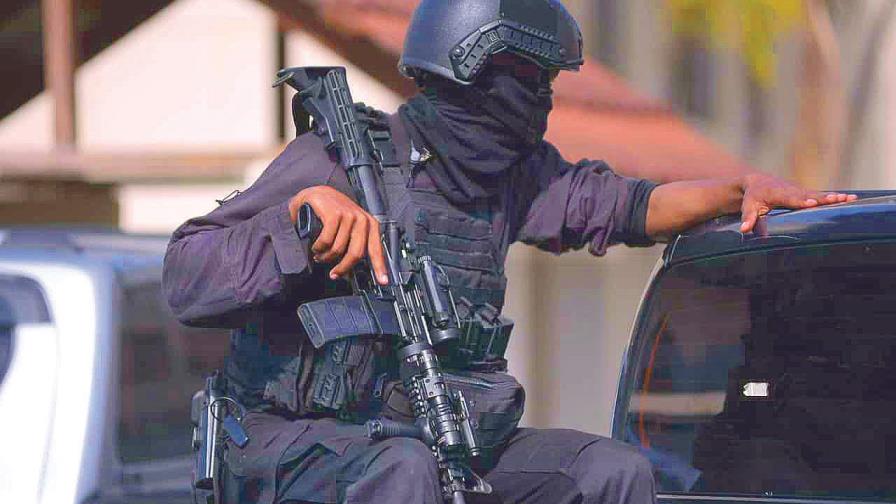 Santo Domingo.- The recent statements made by the Public Ministry have raised concerns within the government regarding the involvement of various state investigative agencies with powerful criminal and drug trafficking networks. These networks are believed to be connected to the threats received by the Attorney General, Miriam Germán Brito. The Executive Power's legal consultant, Antoliano Peralta, emphasized the seriousness of these allegations, while Foreign Minister Roberto Álvarez acknowledged the sensitivity of the issue.
The Ministry identified one of these networks as being led by Joel Ambioris Pimentel García, also known as "la J," who has been residing in Spain for five years and is allegedly behind the threats against the Attorney General. Álvarez confirmed that the Dominican government has initiated communication with their Spanish counterparts regarding this matter but refrained from providing further details due to the gravity of the situation, which involves the intimidation of the head of the prosecuting body by a criminal.
The Public Ministry announced on Tuesday that disciplinary and potentially criminal actions will be taken against those within the institution who have been found to protect members of the criminal networks led by Pimentel García and José Hamilton Ureña ("Child Eats Mixture"). These rival gangs are associated with numerous deaths.
Law enforcement operations, conducted in Santiago and other regions including San Cristóbal, Hermanas Mirabal, Duarte, and La Vega, targeted areas long controlled by criminal organizations. The Hoyo de Bartola believed to be the operational center of Pimentel García, was among the locations raided. Pimentel García, in a statement, denied any involvement in the alleged threats against Germán Brito and claimed to have no pending legal issues.
Last week, the Attorney General disclosed that she had received a threatening message via WhatsApp, warning her that harm could come to her son. Miriam Germán stated that the perpetrator intended to prevent any actions against "his people in prisons."
Legal representatives of some individuals arrested during the initial raids of Operation Halcón IV have distanced their clients from the drug trafficking and organized crime structures targeted by authorities. Juan Carlos Báez Peralta, the lawyer representing Luis Francisco Pimentel, the father of Joel Ambioris Pimentel García, expressed the belief that his client should be released as no charges have been brought against him. Báez Peralta noted that his client is diabetic and therefore should receive some consideration from the prosecuting body.