Environment recovers spaces affected by illegal constructions in Playa Bibijagua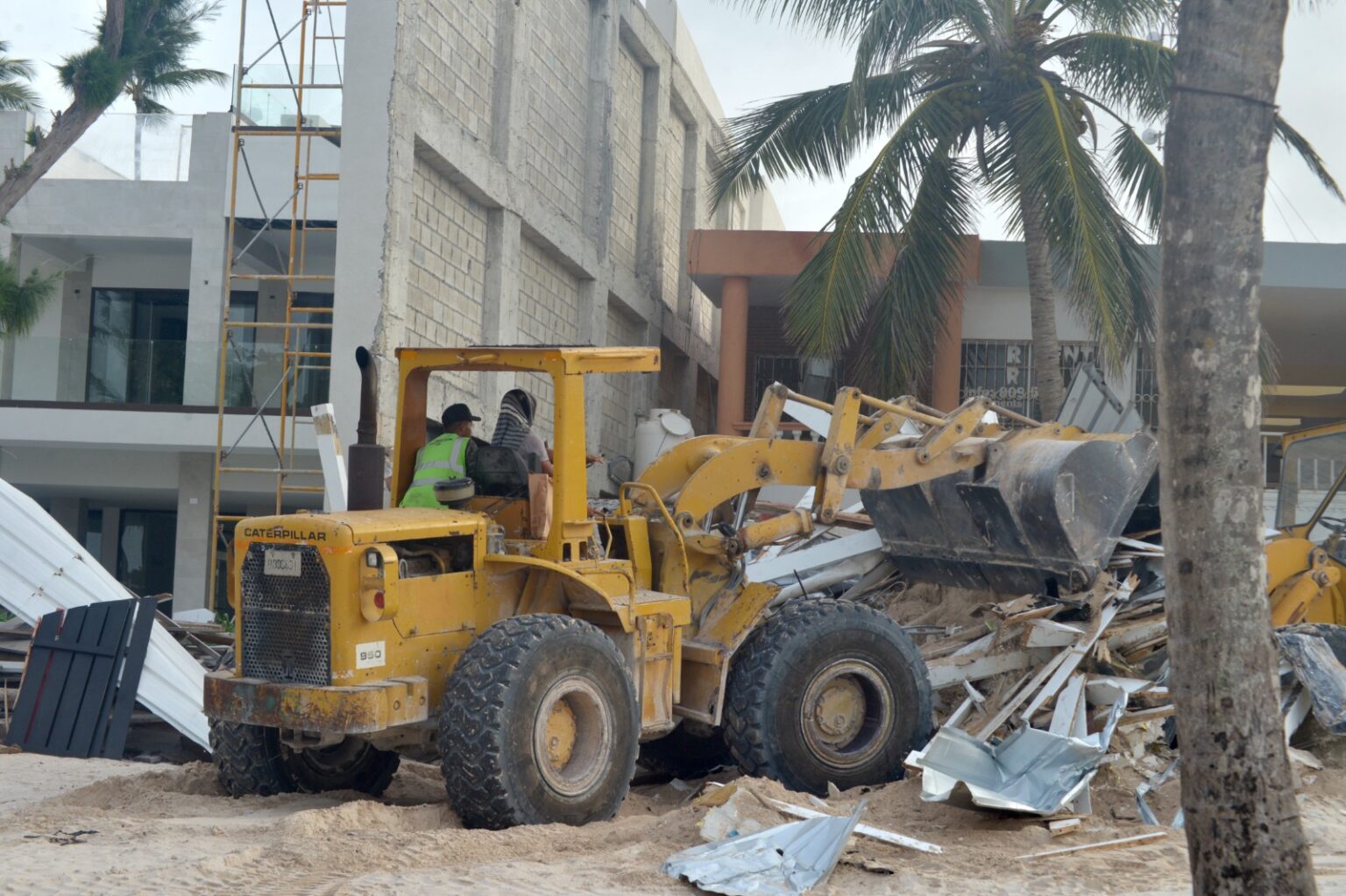 The Ministry of Environment and Natural Resources, in collaboration with the Public Ministry and the Ministry of Tourism, successfully cleared an area of approximately 8,200 square meters on Bibijagua Beach, Jellyfish area, in the La Altagracia province. The operation, carried out under Resolution no. 0015/2023, aimed to remove illegal constructions from the 60-meter high tide strip.
Led by the Legal Director, Ana Patricia Ossers, and supported by the Specialized Attorney for the Defense of the Environment and Natural Resources (Proedemaren) and technicians from the Vice Ministry of Coastal Marine Resources, the team effectively executed the eviction and removal of infrastructures from the beach area.
The operation involved inspecting and removing 42 boats and six wooden, cement, and metal sheds belonging to four owners. Additionally, approximately 35 to 40 wooden infrastructures, such as chairlongs, Balinese beds, and platforms, were dismantled, occupying more than 500 square meters of space. Furthermore, mobile wooden infrastructures covered an area of about 880 square meters.
The removal operation commenced on Wednesday morning and was successfully completed on Thursday morning, with the cooperation of the occupants who acknowledged the illegality of their constructions and voluntarily dismantled the belongings that could be mobilized.
Ana Patricia Ossers praised the smooth execution of the operation and expressed gratitude to the support received from the Public Ministry, represented by prosecutors Rudy Pérez and Miledys Dominguez. She urged surrounding communities and authorities to remain vigilant and protect these public spaces for the benefit of all. The operation represents an important step in preserving and safeguarding the natural beauty of the beach for future generations.