Weather conditions for the weekend, according to Onamet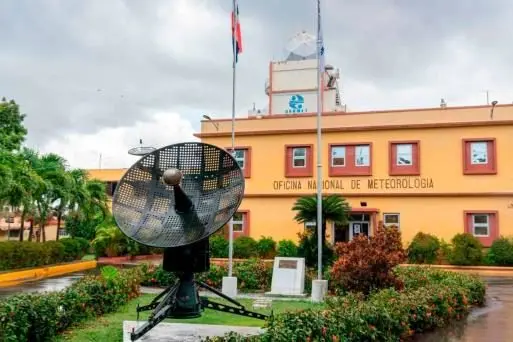 The National Meteorological Office (Onamet) reported that today, Saturday, an air mass with Saharan dust values will be established, and humidity will be gradually reduced.
Consequently, we foresee a grayish sky, sunny with scattered clouds during the morning hours nationwide.
We do not rule out, due to the presence of the trough in the afternoon, episodes of scattered showers and isolated thunderstorms in localities of the provinces: El Seibo, San Pedro, Greater Santo Domingo, San Cristobal, Peravia, San Jose de Ocoa, Monseñor Nouel, La Vega, San Juan, Santiago, and Elias Piña.
Onamet also includes three provinces at the level of METEOROLOGICAL ALERT for possible flash floods of rivers, streams, and creeks, urban and rural flooding generators, and landslides.
On the Atlantic coast, operators of fragile and small boats are advised to stay in port from Cabo Engaño (La Altagracia) to Miches (El Seibo) due to abnormal wind and waves. In other coastal areas, navigation with caution is recommended.
For this Sunday, the air mass with lower humidity content and dust from the Sahara will continue, so there will be a sunny, grayish sky and scattered clouds in a good part of the country.
Rainfall is expected in the afternoon over areas of Seibo, Hato Mayor, Samaná, María Trinidad Sánchez, Duarte, Sánchez Ramírez, Monseñor Nouel, Monte Plata, San Cristóbal and Greater Santo Domingo in the form of local showers and possible isolated thunderstorms.