Aquilino Serrata attributes flooding in West Santo Domingo to "inefficiency of the Mayor's Office and Government"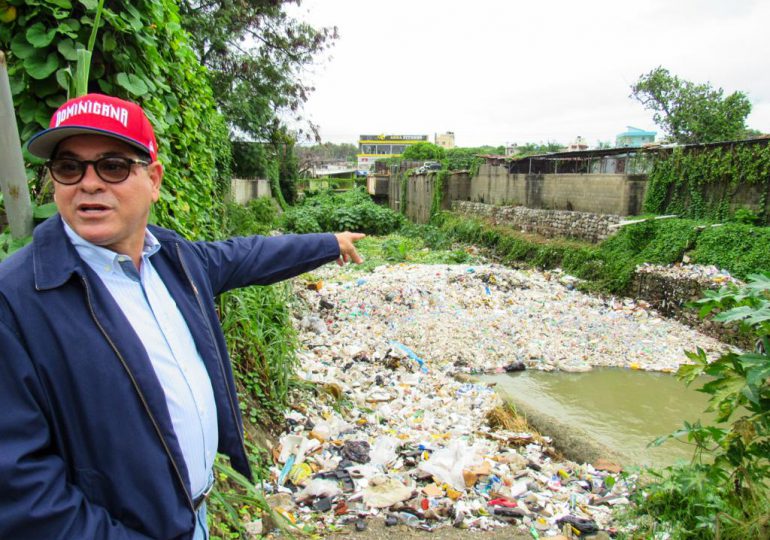 Aquilino Serrata, the Fuerza del Pueblo's (FP) mayoral candidate for West Santo Domingo municipality, has attributed the widespread flooding caused by tropical storm Franklin to the lack of effective coordination between the Mayor's Office and the Central Government.
Serrata highlighted the failure of the Mayor's Office to fulfill its duties in collaboration with the Central Government as the root cause of the flooding that impacted all communities in the area during the passage of the storm.
"The evident deficiency of both the Mayor's Office and the Central Government is clear. President Luis Abinader promised during the 2020 campaign to clean up the Guajimía ravine and implement ongoing cleaning programs, yet nothing has changed to this day. We already have a victim who fell victim here," stated Serrata.
He pointed out that heavy rains inundated all communities and sectors due to clogged drainage systems, lack of sewer maintenance, and most critically, the absence of proper garbage collection. The latter issue, he noted, has never been effectively addressed since the municipality's establishment.
Serrata pledged, "When we assume office, in collaboration with community leaders and our team, we will establish consistent garbage collection programs. It is unacceptable that in the midst of the 21st century, 60 percent of the waste produced in West Santo Domingo is either burned or disposed of in the Guajimía ravine and other surrounding waterways."
The mayoral candidate asserted that the West Santo Domingo municipality bore the brunt of the storm's impact nationwide due to the incompetence and ineffectiveness of both the Mayor's Office and the government.