Jarabacoa runs in support of children with disabilities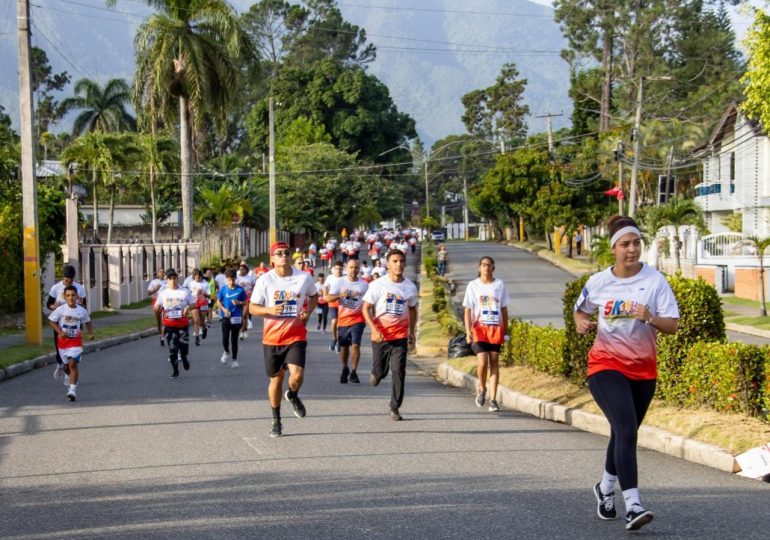 The summit of the mountain, along General Norberto Tiburcio Avenue in Jarabacoa, transformed into a vivid display of white and red hues, courtesy of the enthusiastic participation of over 500 individuals. These dedicated participants joined forces to support a noble cause aimed at enhancing the quality of life for children grappling with conditions such as cerebral palsy, Down syndrome, and Autism.
The event, commencing early in the morning from Junior Ortiz Park, enveloped the surroundings in an air of jubilance. Throughout the entire affair, children with disabilities, representing the "Quiéreme Así" ("Love me as I am") foundation, played a pivotal role. Distinguished attendees included Yunior Torres, the municipal mayor, along with other notable authorities.
This year's race bore a special dedication to Casiano Quezada, esteemed president of the AQ Esperanza Foundation, while the World Baseball Outreach Foundation received a well-deserved acknowledgment. Among the victors were Andry Montilla, José Ramon Gratero, and Alexis Bautista, triumphing in the male category, and Soranyi Rodriguez, Yafreiry Adelino, and Maria del Pilar Terminiello in the female category.
Ana Melba Alcántara, at the helm of the foundation, emphasized that this event was orchestrated with the explicit intent of fostering societal awareness about individuals living with these diverse disabilities. The ultimate goal was to foster acceptance, education, and seamless integration into the workforce.
Alcántara further conveyed, "Our aspiration is to amplify the voices of each child, teenager, and individual. With every stride taken during this race, we advance toward a world that is more all-encompassing, accessible, and just for all."
The Foundation stands side by side with families of children facing various disabilities, striving to realize their complete integration and inclusion within society. Moreover, they facilitate recreational and educational endeavors involving all those engaged in their mission.