Ángel Hernández: teachers who manage to teach first-cycle students to be literate will receive a bonus in the Dominican Republic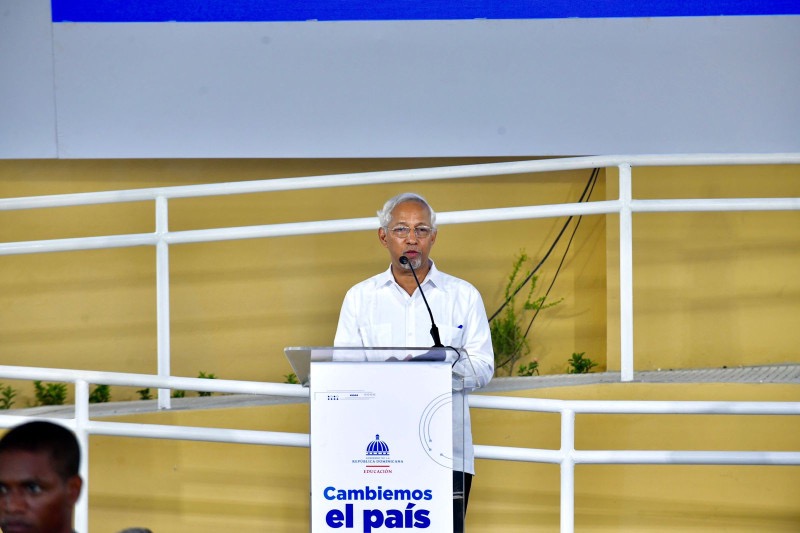 Santo Domingo.- During the inauguration of the 2023-2024 school year, the Minister of Education, Ángel Hernández, announced on Monday that primary school teachers who successfully teach their students to read and write will receive an additional bonus on top of their regular salary.
Hernández stated, "All teachers who ensure their students achieve literacy in the early grades will receive a bonus as a reward for their work, which is not only their job but also their responsibility."
Speaking from Liceo Germán Martínez Tavares, where the new school year was officially launched with President Luis Abinader in attendance, the Minister explained that primary school teachers have been trained under the "Literacy in Timely Manner" program. This initiative focuses on first, second, and third-grade students.
Furthermore, the Minister emphasized the aim of ensuring that students acquire reading and writing skills from the very beginning, starting in first grade. The goal is for these skills to be strengthened as students progress to third and fourth grade.
Hernández noted, "Teachers working with first-grade students have received comprehensive training related to the fundamental skills in the 'Literacy in Timely Manner' program. This program encompasses all children in elementary school from first to third grade, and we are placing a strong emphasis on this aspect."