Authorities arrest a Haitian who posed as a member of the Dominican Army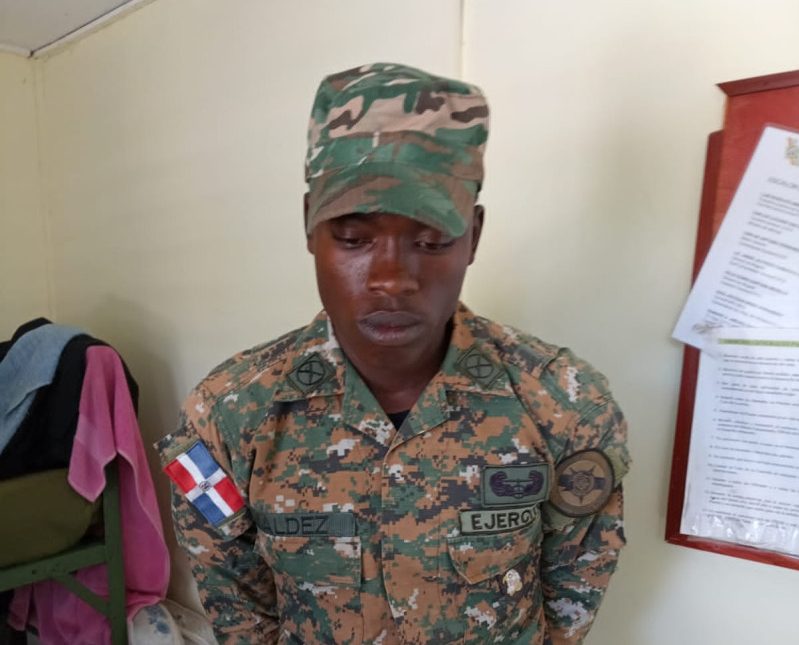 A Haitian individual, dressed as a military officer, was apprehended at the "El Mango" checkpoint in the San Juan province by members of the General Directorate of Immigration and the Dominican Army. The Haitian was impersonating a member of the Dominican Republic Army (ERD) and did not possess any identification or documents at the time of his arrest.
It has been reported that the impersonator had successfully bypassed several military checkpoints while wearing the Dominican Army's uniform. Following his detention, he was taken to the headquarters of the Army's third infantry brigade for further processing. It remains unclear whether he will face legal charges or be handed over to the General Directorate of Immigration for repatriation.
The unstable and insecure situation in Haitian territory has led many Haitians to emigrate illegally to the Dominican Republic. Some manage to evade the military controls in place along the border, where security measures are maintained.
Currently, the Dominican government has ordered the closure of the border due to the resumption of construction on a canal designed to divert water from the Massacre River.