10 high-end vehicles detained on Lincoln Avenue for reckless driving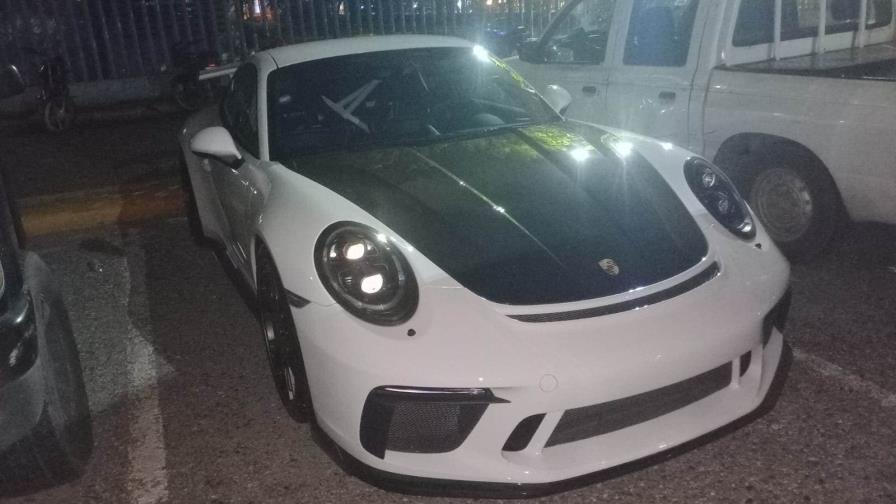 Late Thursday night, law enforcement authorities detained ten high-end vehicles and their drivers after they were caught driving recklessly at the intersection of Abraham Lincoln Avenue and Rafael Augusto Sánchez in the National District, in violation of Law 63-17.
According to an official statement from the National Police, this operation was initiated in response to citizen complaints regarding the obstruction of traffic caused by the reckless driving of these individuals. Law 63-17 is designed to regulate and oversee mobility, land transportation, transit, and road safety in the Dominican Republic.
The preventive police agents detained several luxury vehicles, including a gray Ferrari SF90 Spider with license plate Z007913, a purple Lamborghini Huracán with license plate Z007154, a white Porsche 911 with license plate PP056577, a red Ferrari F8 Tributo with license plate Z007130, a white Lamborghini Huracán without a license plate, a white Nissan GTR with license plate Z005410, and a yellow Lamborghini Huracán with license plate Z006538.
Additional luxury vehicles that were detained include a black Chevrolet Corvette with license plate A596512, a blue Toyota Supra with license plate PP163358, and another white Porsche 911 with license plate Z006452. The drivers' identities were not disclosed.
All detained vehicles were transported to the warehouse of the Directorate of Traffic and Land Transportation Security (Digesett), located on Independencia Avenue, near the corner of Máximo Gómez. The drivers will be referred to the Traffic Prosecutor's Office for further proceedings in accordance with the law.