Dajabón experiences tense calm on first day of border closure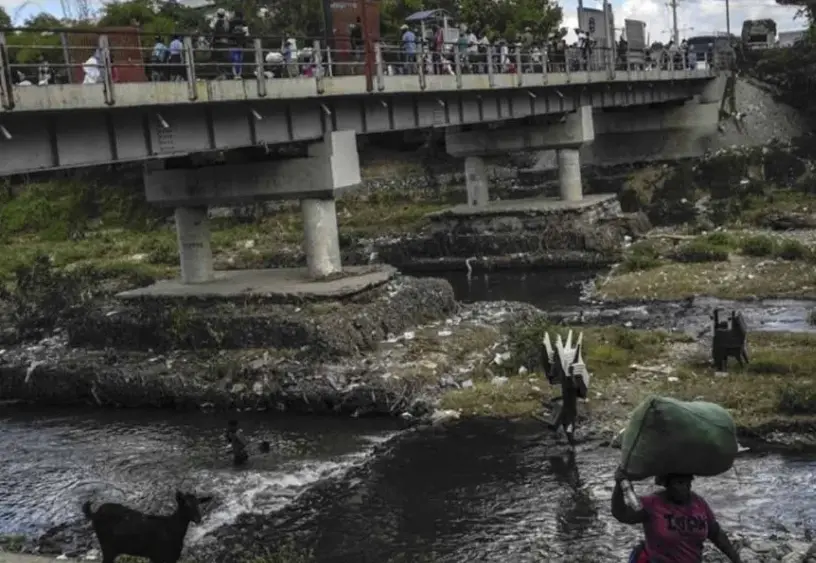 A tense calm prevailed yesterday in this province after the closing of all borders with Haiti by order of President Luis Abinader due to the conflict generated by the construction of a canal by Haitian sectors seeking to divert the waters of the Masacre River in the locality of Juana Méndez. The Dominican Government has toughened sanctions against the citizens of the neighboring country, but the work continues, and its promoters are reluctant to stop it.
However, for humanitarian reasons, the Specialized Border Security Corps (Cesfront) opened a small door to allow foreigners, some mothers with children in their arms, to return to their country of origin, according to the mayor of this city, Santiago Riverón.
According to the municipal executive, the measure also allows Dominicans who are on the Haitian side to enter the national territory between 12:00 noon and 4:00 in the afternoon.
"We cannot allow hundreds of Haitians to be stranded for hours sitting on the ground on a corner of Dajabón asking to be given passage to their country," said Riverón. He assured that Dajabón is always prepared for this situation since the Haitians have always been accustomed to closing the border in their territory.
Military vigilance
This scenario, which has witnessed intense confrontations in the past, has deployed a strong and ample military surveillance operation that, with long arms, controls the entire border perimeter.
Since early yesterday morning, many all-terrain vehicles with military troops and helicopters arrived hastily in the province of Dajabón to counteract any eventuality that could occur in this border zone.