Abinader will return to the White House in November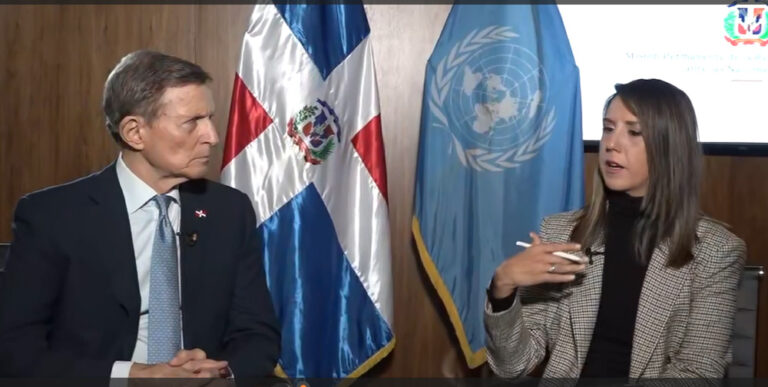 Santo Domingo.- President Luis Abinader is scheduled to visit the White House once again on November 3, where he will join 10 other world leaders for discussions on the progress of the Alliance for Economic Prosperity of the Americas program, an initiative promoted by the United States. Foreign Minister Roberto Álvarez confirmed this information during an interview, stating that President Joe Biden extended the invitation to President Abinader to advance the Alliance for Economic Prosperity of the Americas.
This meeting will bring together leaders from 11 countries that share democratic values, including Barbados, Canada, Chile, Colombia, Costa Rica, Ecuador, Mexico, Panama, Uruguay, and Peru, in addition to the United States. The Alliance for Economic Prosperity in the Americas is designed to foster regional competitiveness, resilience, shared prosperity, and inclusive and sustainable investment, with a commitment to sustainable development in the region.
The Americas Partnership for Economic Prosperity, or "Americas Partnership," was introduced by the United States at the Summit of the Americas in June 2022. This partnership seeks to address economic inequality, promote regional economic integration, create quality jobs, and restore confidence in democracy across the region.
Regarding the resolution authorizing the deployment of a multinational force in Haiti, Foreign Minister Álvarez stressed the importance of it falling under Chapter 7, which allows the UN Security Council to use force if necessary. He also acknowledged the solidarity of Kenya, Jamaica, and the Bahamas in supporting the multinational force to assist the Haitian National Police (PNH). Álvarez emphasized that the crisis in Haiti has spilled over its borders and called on the Security Council to swiftly approve the resolution, emphasizing that time is of the essence in taking action to address the situation in Haiti.