Foreign Minister Roberto Álvarez announces his "availability" to go to the Senate due to the Dominican Republic-Haiti crisis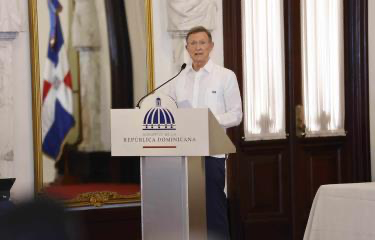 Santo Domingo.- Dominican Minister of Foreign Affairs Roberto Álvarez has accepted an invitation from the Senate of the Republic to explain the ongoing crisis between the Dominican Republic and Haiti. This crisis has arisen due to the construction of an irrigation canal by Haitians on the Masacre River to divert its waters into Haitian territory.
The Senate unanimously approved a resolution requesting Álvarez's appearance, as there have been concerns about misinformation and contradictory positions from the government regarding the situation on the border.
Minister Álvarez expressed his readiness to respond to the Senate's request and confirmed his availability to appear before the chamber on Wednesday, October 4th, at 2:00 in the afternoon.
This development comes after the Organization of American States (OAS) called for a "frank dialogue" between the Dominican Republic and Haiti to address the ongoing border conflict. The Dominican government has expressed its willingness to engage in dialogue but has insisted that the illegal construction of the canal on the Dajabón River must cease.
The situation has led to the closure of the border by the Dominican Republic and the suspension of visas for Haitian nationals, among other measures, while Haiti asserts its right to use the Masacre River for its benefit.
The upcoming Senate session with Minister Álvarez will provide an opportunity to clarify the government's position and address concerns related to the crisis with Haiti.