Zile Foundation says border closure affects island life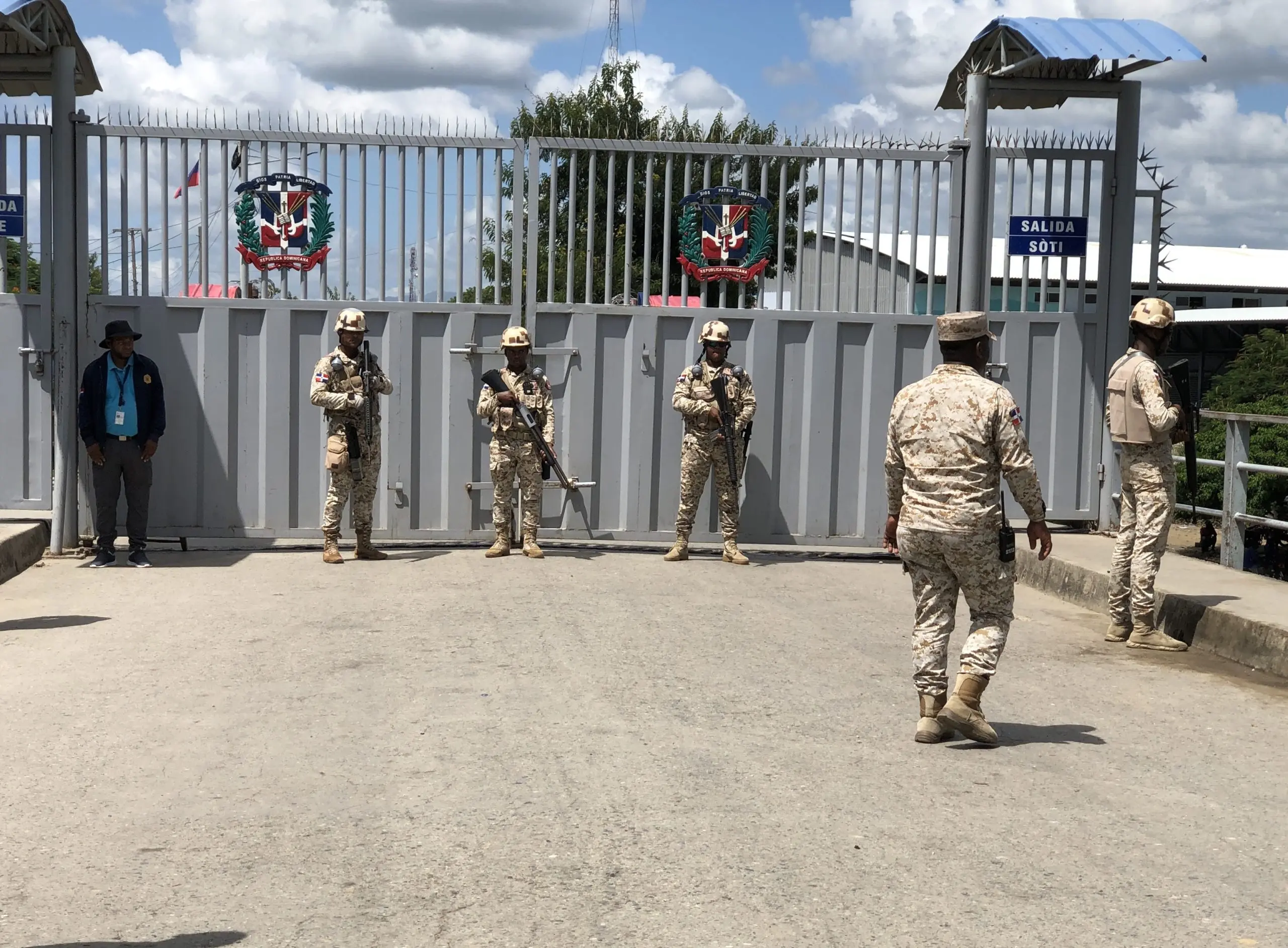 Guards at the border. File
The Zile Foundation issued a report yesterday in which it states that the closing of the border by the Dominican Government to paralyze the canal being built by Haiti has hurt various aspects of island life, characterized by its interdependence as a border zone.
The entity affirms that the measure generates a tense atmosphere between the States, disturbs good neighborliness between the border communities, and affects the agricultural, poultry, hotel, commercial, industrial, and transportation sectors.
In addition to that, he maintains that the blockade to trade and bi-national economic exchanges prevents Haitian clients of Dominican banks and money transfer houses from carrying out foreign exchange operations and daily transfers at the border.
Significant losses
The Zile Foundation, chaired by former Haitian Consul Edwin Paraison, says the decision causes significant losses to Dominican and Haitian producers and entrepreneurs in various sectors and hurts the smooth running of companies in Haiti's northeastern free trade zones, Sonapi in Port-au-Prince, Santo Domingo and Santiago, which have familiar clients in North America and Europe.
Affects students
It adds that the measure also affects Haitian students in Dominican universities and students of schools in Dajabón, Elías Piña, and Pedernales and causes an increase in the prices of necessities in Haiti, with possible shortages in the coming days.
The entity, which proposes dialogue, assures that neither the Dominican Republic nor Haiti has fully complied with its declaration of May 27, 2021, including the creation of the water table, which should have been done after the signing of this document, together with the request for international assistance.
It argues that the Dominican government has backtracked on its technical position on the canal's construction without demanding a visit to the disputed site but prioritizing a request for an immediate halt to the work, "which seems to infringe on Haitian sovereignty."33
Zile Foundation
The Zile Foundation is a bi-national organization that promotes friendship and solidarity between Haiti and the Dominican Republic.