97 sheets of cocaine camouflaged in boxes of bananas is confiscated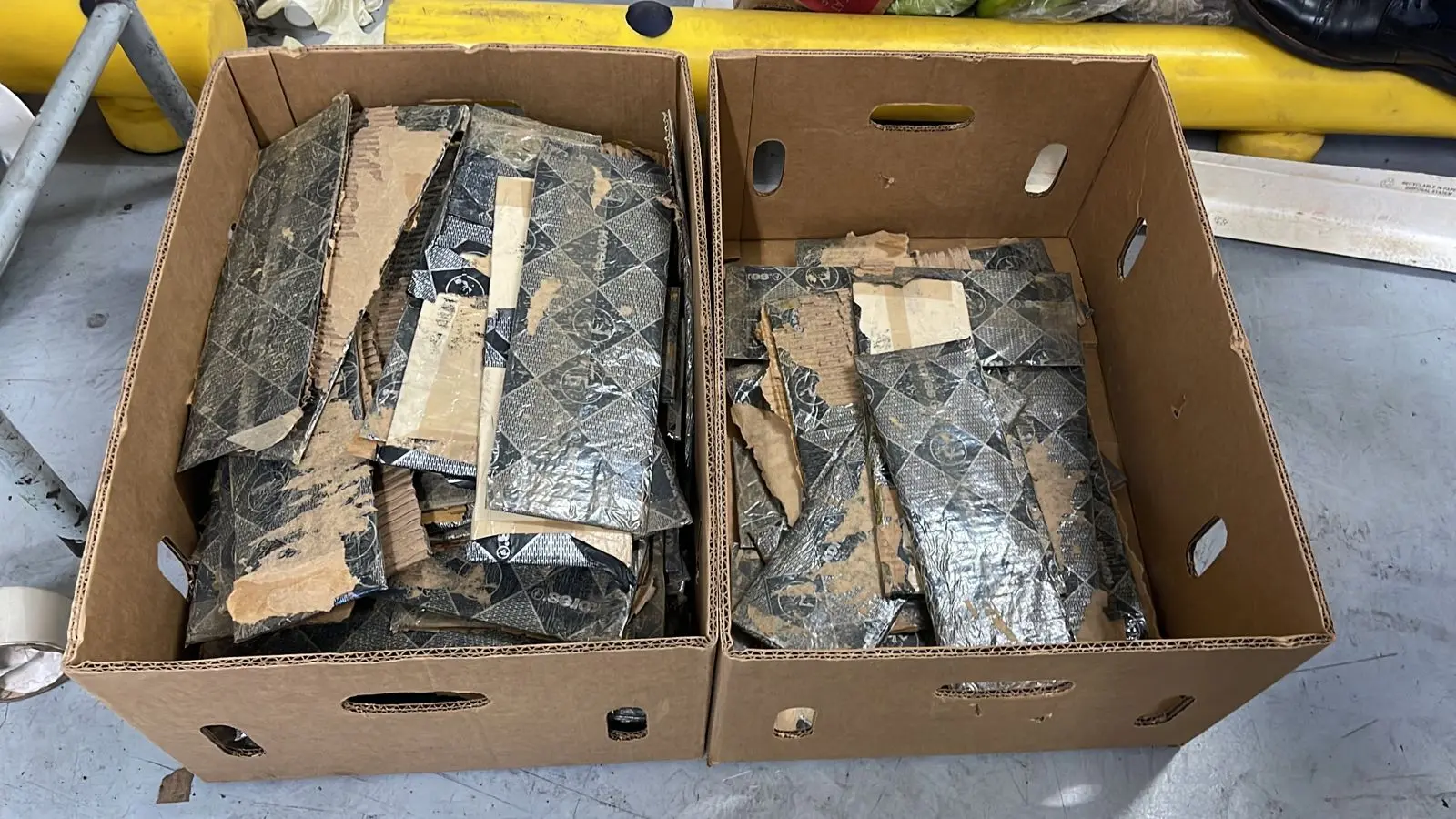 Agents of the National Drug Control Directorate (DNCD), supported by the Military Security of the Multimodal Port of Caucedo and coordinated by members of the Public Prosecutor's Office, seized 97 sheets of presumably cocaine in the middle of an inspection operation carried out in the referred terminal of the municipality of Boca Chica, Santo Domingo province.
The DNCD agents, supported by the military, canine units, and members of other agencies, following intelligence reports, were inspecting several containers to be shipped to the port of Rotterdam when they detected inconsistencies in one of them.
In the prosecutor's presence, they proceeded to conduct a more exhaustive review, occupying inside the container dozens of boxes loaded with bananas, with a double bottom, containing the 97 sheets of the substance.
The Public Prosecutor's Office and the DNCD arrested a man for the case. At the same time, further investigations were being carried out about the frustrated shipment of the alleged drug to Europe.
They were carrying 97 sheets of cocaine camouflaged in boxes of bananas.
"The authorities remain alert to these new modalities, used by national and international drug trafficking networks, to try to circumvent the surveillance controls, established at airports, ports and other points of the country."
The 97 sheets were sent under chain of custody to the National Institute of Forensic Sciences (INACIF) to determine the type and exact weight of the substance.