Announcement to make trade more flexible applauded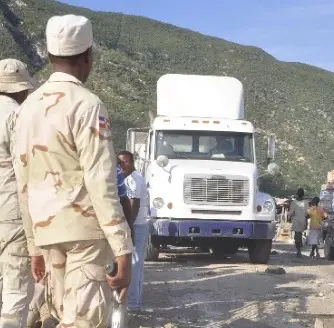 Santo Domingo.- Creole egg producers applauded the announcement made by President Luis Abinader to relax the closure he has ordered on the border to allow trade. However, Haitian immigration will continue to be slowed down.
Abinader visited the La Vigia canal, being restored by the Dominican government yesterday to extract water from the Masacre River before entering Haitian territory, an action in the face of the Haitian initiative to build a canal on their side of the border.
"We consider that President Abinader's measure is timely and will bring tranquility to all traders because we have been waiting for it," said the National Association of Egg Producers (Asohuevos), Manuel Escaño.
He said that with the relaxation of trade at the borders, poultry producers and other products will benefit, and the commercialization chain of the cities on both sides of the borders where markets are developed. Due to the closing of the borders, local egg producers are losing millions of dollars.