Downpours and winds knock down trees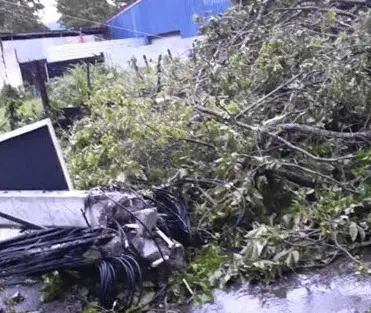 Torrential downpours with strong winds caused trees and power lines to fall here yesterday and temporary flooding in the municipal district of San Francisco de Jacagua and other province localities.
The Civil Defense reported that some homes were affected by trees blown down due to the windstorm.
In the community product of Limoncello, three houses were damaged, while in the community of Los Frias, the strong winds knocked down poles and power lines, obstructing traffic.