PN seizes adulterated alcohol, expired medicines and cigarettes in La Romana; one person arrested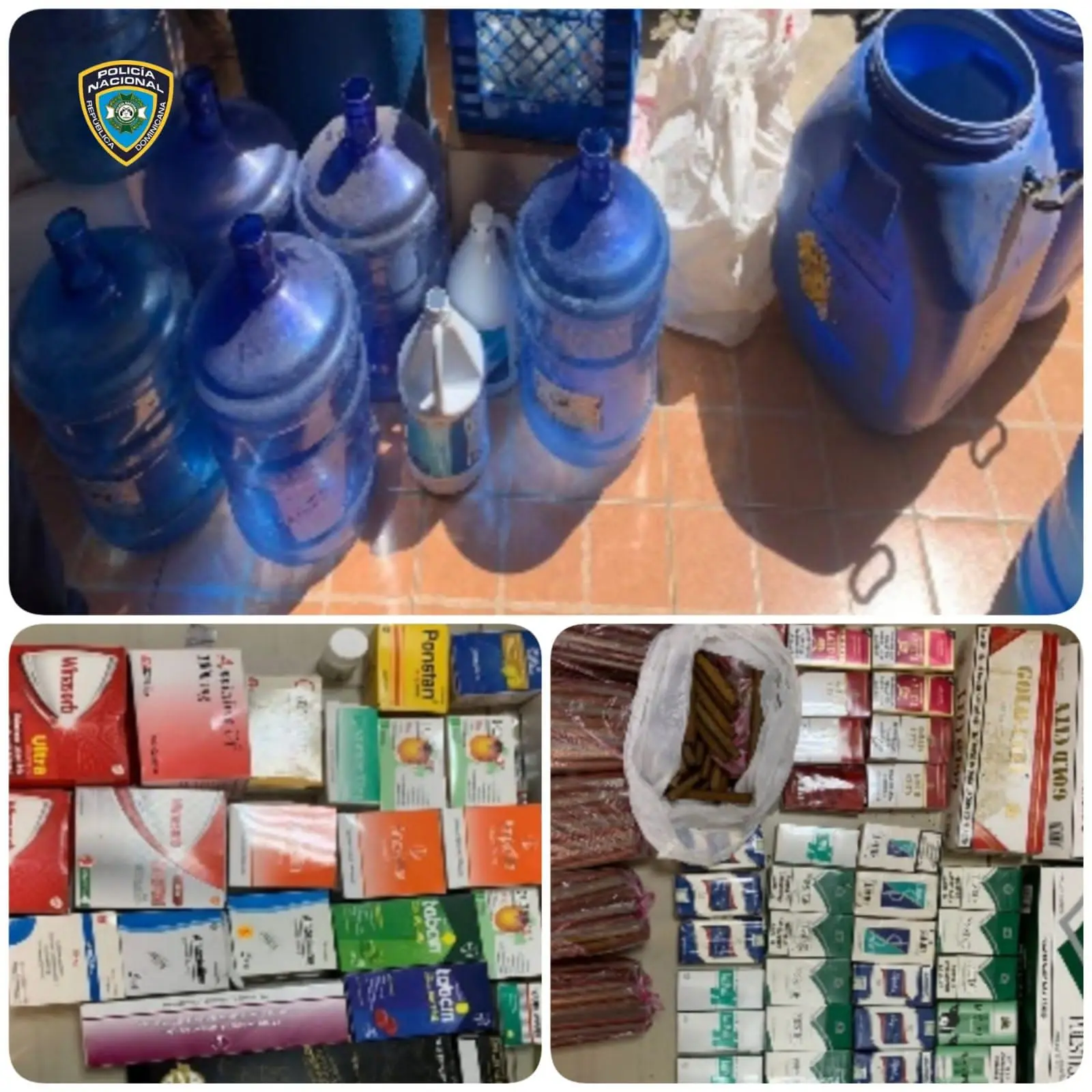 La Romana.- The Eastern Regional Directorate of the National Police (PN) reported that adulterated alcohol, untaxed cigarettes, and expired medicines were seized in a grocery store using a search warrant, resulting in the arrest of one person.
The action was carried out by the Eastern Regional Intelligence Directorate (DINTEL), the Preventive Police, and the Specialized Prosecutor's Office for Crimes and Crimes against Health (PEDESCA), intervened in a grocery store, without a name, located in Gregorio Luperón street, Villa Nazaret sector, where three bottles of water containing in their interior, presumably adulterated alcohol (clerene), were seized.
In this intervention, Gustavo Pión Nolasco, 55, was arrested, and cash in pesos and dollars seized.
The authorities also located six packs of 50 units of cigarettes for 300, and more than 300 units of cigarettes of different unrecognized brands, several bags with an unspecified amount of cigarette paper, several medicines of other brands and varieties, some of which expired.
Also seized were 13 identity and electoral cards of different persons, two credit cards, a driver's license, and four machetes approximately 16 inches long.