88% of Dominicans are registered as single on the electoral roll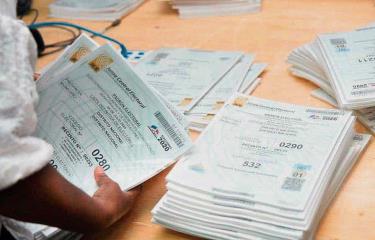 Santo Domingo.- In the voter registry of the Central Electoral Board (JCE) in the Dominican Republic, 88.07% of eligible voters are registered as single, while only 11.93% are listed as married. The statistics show that out of a total of 8,111,653 registered voters, 7,143,593 are single, and 968,060 are married.
The voter registry comprises 51.28% women and 48.72% men, with a total of 4,160,047 women and 3,951,606 men.
The largest age group among voters is between 31 to 40 years old, representing 1,648,032 individuals. According to the president of the JCE, Román Jáquez Liranzo, the increase in the voter registry, which saw 581,722 new voters compared to 2020, is primarily due to newly registered adults of voting age.
Regarding the foreign voter registry, there are currently 818,000 registered voters, indicating a growth of approximately 38% compared to 2020 when there were 595,879 registered voters abroad. A pre-registration platform has been enabled for Dominicans living abroad.
In terms of age groups, there are 1,311,679 voters aged 18 to 25, 899,144 aged 26 to 30, 1,442,677 aged 41 to 50, and 1,254,666 aged 51 to 60. There are 841,511 registered voters aged 61 to 70, and 665,907 registered voters aged over 71.
For the upcoming municipal elections, the JCE will manage an electoral roll of 8,097,202 voters, while for the presidential elections, it will be 8,111,653. The municipal elections are scheduled for February 18, and the presidential and congressional elections will take place on May 19, 2024.