Abinader inaugurates this Thursday border wall in Elías Piña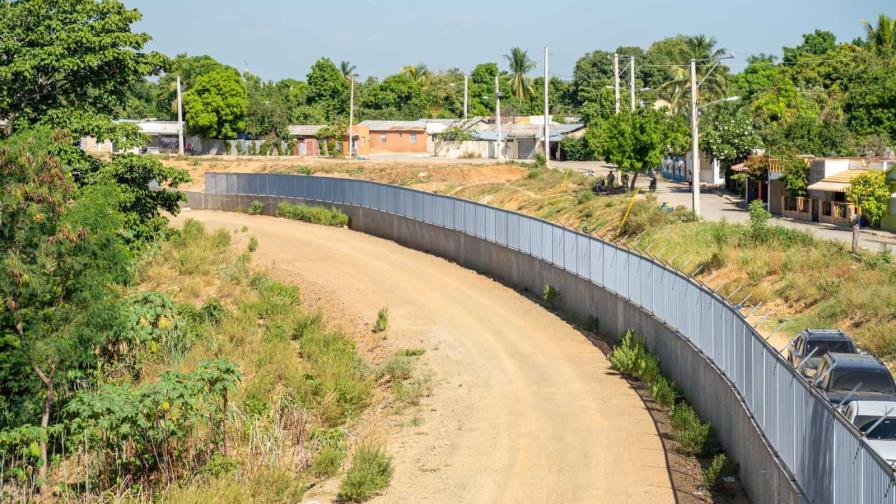 Santo Domingo.-  President Luis Abinader is scheduled to visit the Dominican-Haitian border on Thursday to inaugurate a section of the border wall or perimeter fence in the Elías Piña province. This visit marks the completion of section number 3 of the border wall, which spans 3.5 kilometers and is the first of six sections planned for construction.
The inauguration event is set for 10:30 AM and comes at a time when the Dominican Republic and Haiti are engaged in a dispute over the construction of a canal on the Massacre River.
The border wall primarily consists of a reinforced concrete wall approximately two meters in height, followed by a cyclone mesh. It is described as a "smart fence" incorporating technological elements. The wall aims to curb activities such as merchandise smuggling, illegal immigration, and the movement of gang members.
Once fully completed, the border wall's first stage will span 54 kilometers and feature 19 surveillance towers and 10 access gates for patrolling and maintenance on both sides. It will be divided into six sections: sections 1 and 2 in Dajabón and Montecristi (25.3 kilometers), section 3 in Elías Piña (3.5 kilometers), sections 4 and 5 in Jimaní (17.2 kilometers), and section 6 in Pedernales (7.8 kilometers).
In the 2024 budget project, the government allocated a budget of RD$58.31 billion to the Ministry of Defense for executing "high-priority" projects, including the perimeter fence. This represents a 9.4% increase compared to the 2023 budget of RD$53.29 billion.